It's quite rare to come across jewellery pieces that leave you speechless. Amazed, yes, but lost for words? That means the collection had to be absolutely exceptional. And exceptional it was.

Boucheron introduced us to the beauty of its new High Jewellery collection, titled Holographique.

Inspired by nature (more specifically the light and colours of the rainbow) and the works of respected artists and architects such as Olafur Eliasson and Luis Barragan, Creative Director Claire Choisne brilliantly combined cutting edge technology and extraordinary gems.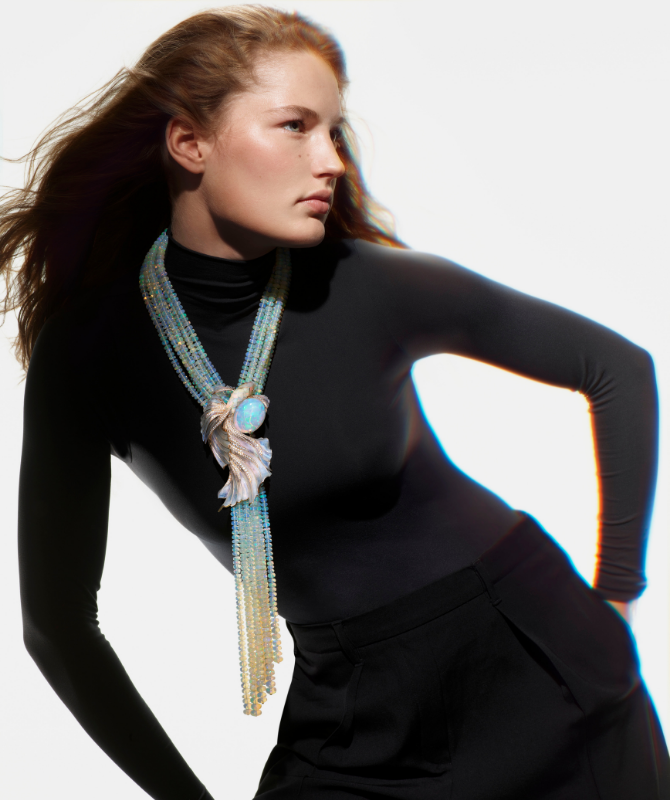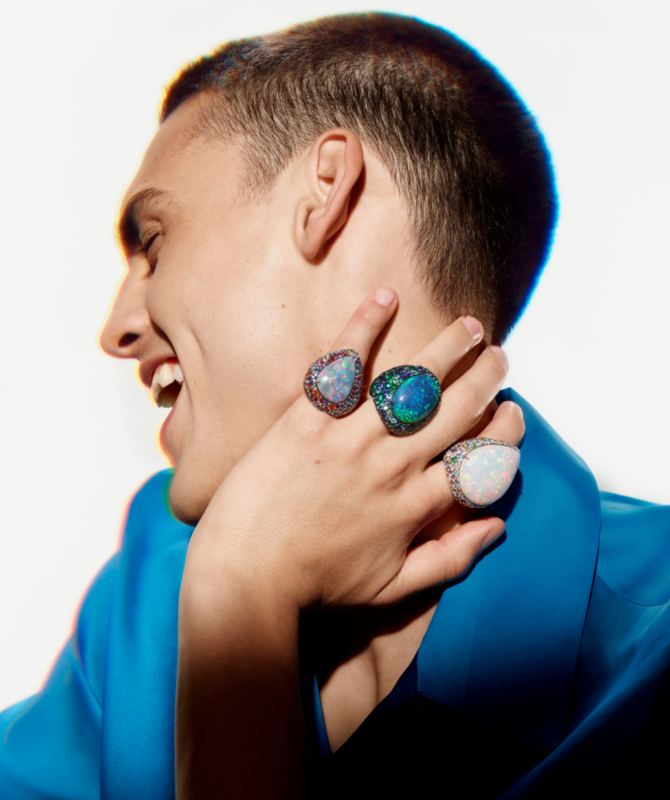 Following Claire's Contemplation collection showcased during Couture Week in 2020, which evoked the moving beauty of the sky, the Creative took her quest further to discover the myriad of colours that dances around the theme of light.
To do this, Claire launched an impeccable collection that encompasses nine sets and a total of 25 unique pieces, each as exceptional as you can imagine. Together with Maison artisans and French aeronautics company, St. Gobain, they spray the precious metals at high temperature onto ceramics or rock crystal and then either lined with diamonds across the ridge of each piece or traditionally set with a gemstone.

Boasting optimism, the collection radiantly plays with reflection, disturbing realism and technology.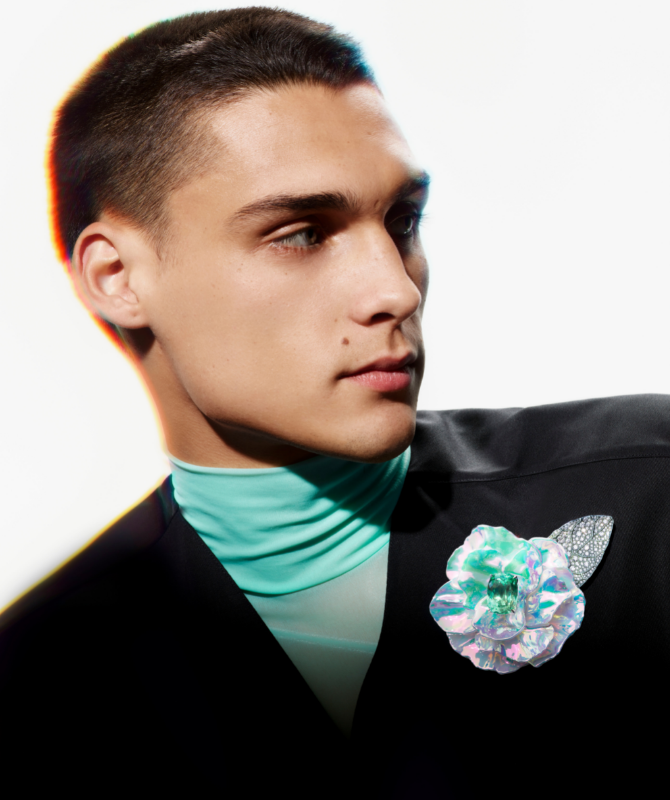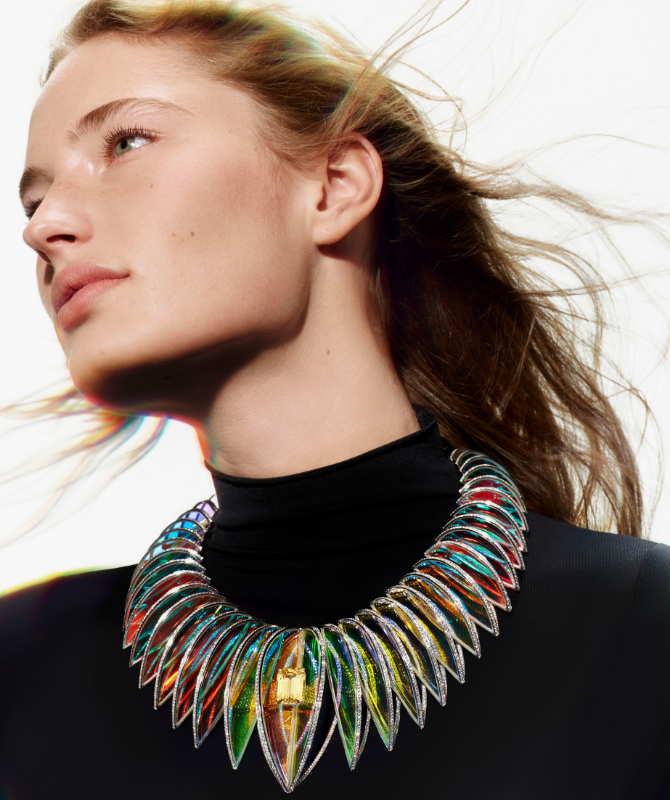 The line-up of pieces sees some of the Maison's signature styles reimagined in the holographic effect including a pavéd-diamond Jack brooch covered in rock crystal and the iconic pear-cut motif of the Serpent Bohème collection in stunning aquamarine with lagoon nuances.
With so much detail and craftsmanship embedded into the pieces, it's no surprise that the collection had been in the works for two years. However, its optimism and weightlessness felt particularly poignant amid the global pandemic.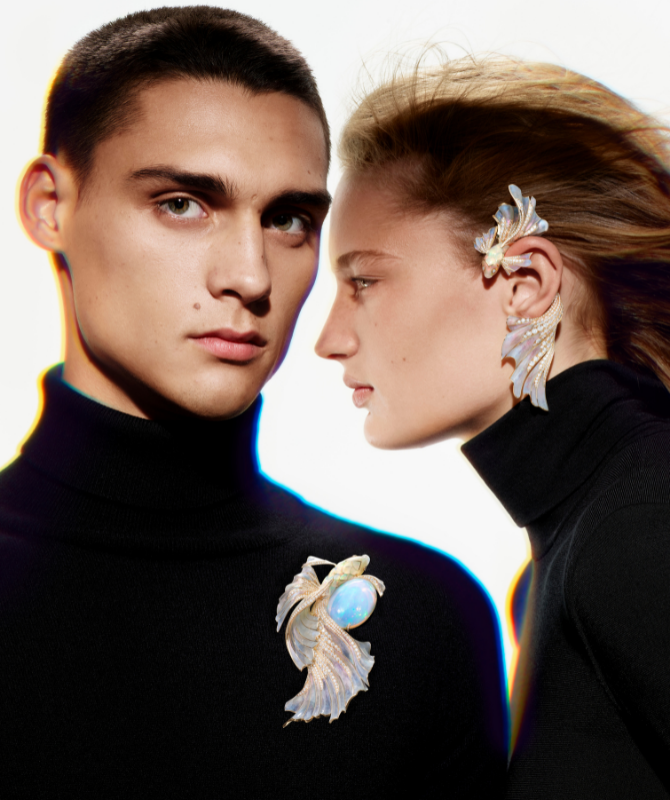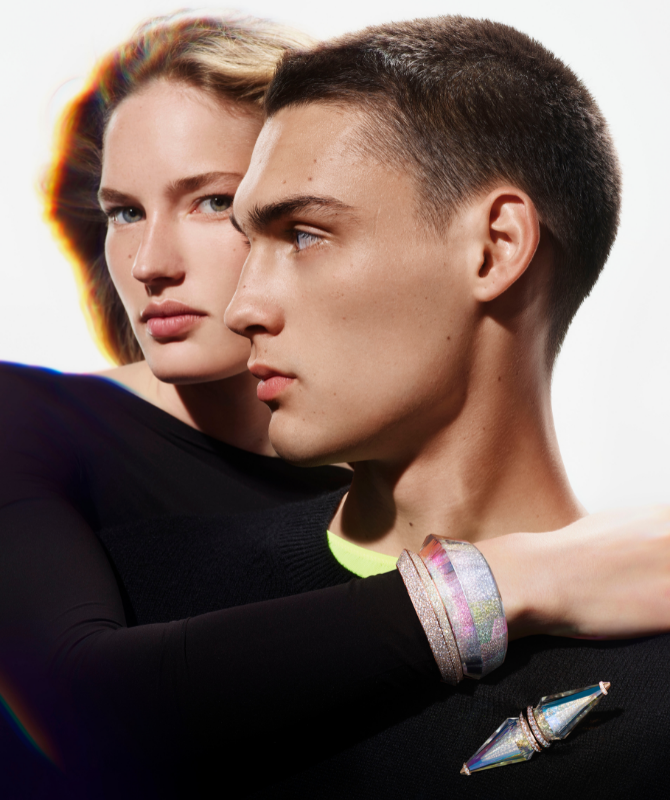 Also, discover Boucheron's unique Aquaprase collection.