Boucheron's long-standing history has blossomed since 1858 — and although the oldest jewellery house in Paris's iconic Place Vendôme, the maison's newest collection is embedded with modern materials and created with expert craftsmanship and computer technology.
Titled Contemplation, Creative Director Claire Choisne, focused on the present moment and it's the most personal and intimate collection of High Jewellery ever created by Choisne.
Made up of 67 pieces, Contemplation continues to carry the codes of Boucheron although this time, with a sensorial approach.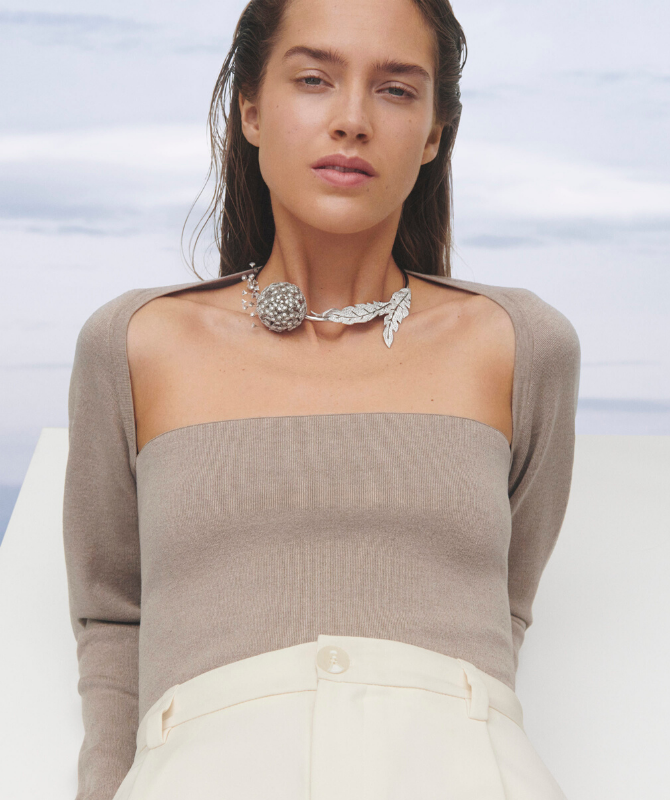 "The collection highlights the incredible beauty of a simple moment,'" says Choisne, using the movement of clouds as an example.

"For years, I have wanted to capture the ephemeral, to convey the poetry of present moments, the purity of the sky, light effects. the jeweller's art is about stopping time in its tracks, making instants eternal when, by their very essence, they are not".

The collection is as exquisite as it is exceptional and a part of the Contemplation collection, there are two hero pieces that will, quite literally, take your breath away.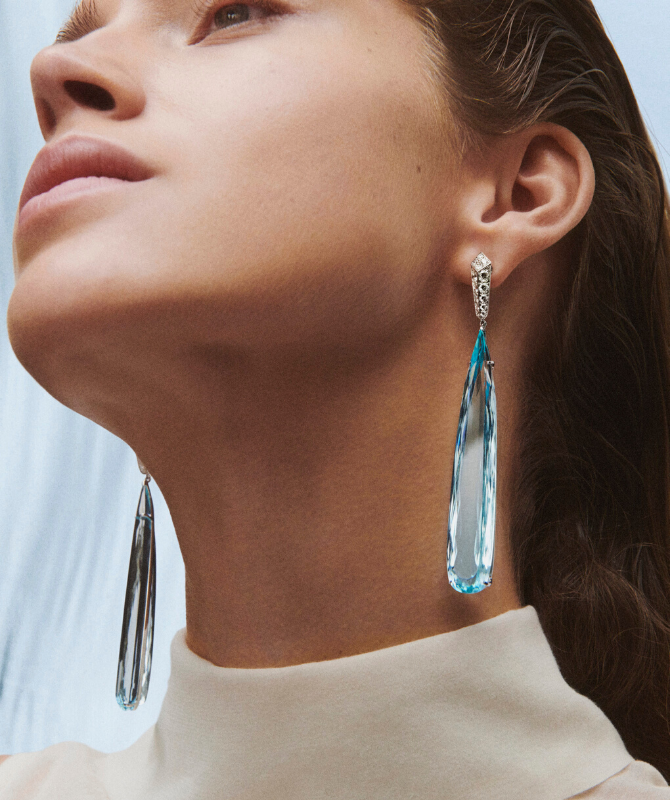 The Goutte de Ciel (made with white gold, rock crystal, diamonds and a mystery matter), was years in the making. For two years, Boucheron sought a material that would be just as light as the sky. This mystery matter — 99.8% composed of air and silica — is a special substance used in space by NASA to gather stardust.

"With this necklace, I wanted to capture what cannot be caught — a piece of sky to wear around your neck".

Another statement masterpiece is the Nuage en Apesanteur, made with white gold, titanium, diamonds and glass beads. "I wanted to evoke a cloud surrounding a woman's throat, rather than represent one literally", explains Choisne.

To replicate a cloud of nature but in real form, the maison consulted a programmer to bring this unique creation to life. It also took two years to develop the materials for the necklace (which consists of nearly 10,000 titanium threads, 4,018 diamonds and glass beads simulating the droplets of water).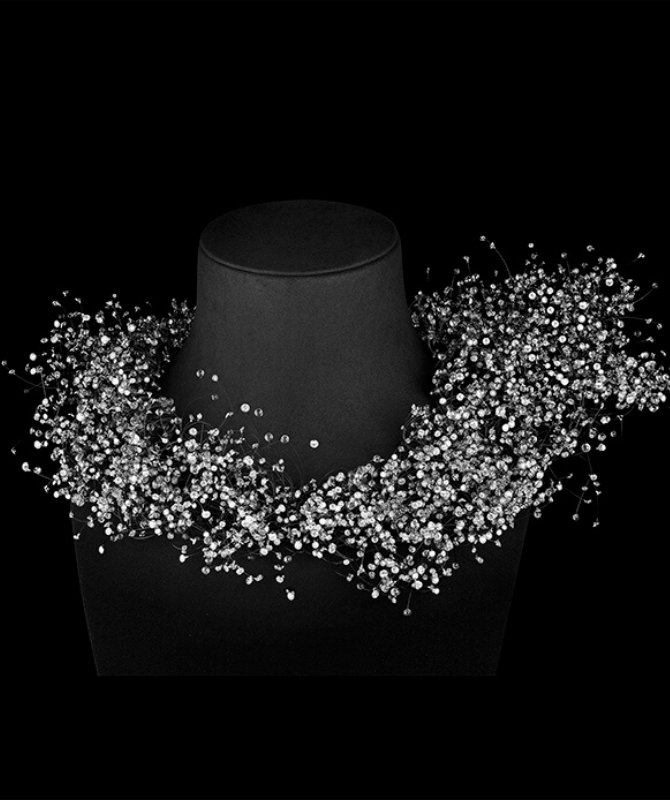 Now, discover Boucheron's podcast series.