There's plenty of truth to say that Chanel's N°5 is more than just a fragrance. It perhaps bottles the most famous scent in the history of perfumery and for the past 100 years, it has cemented itself as utterly timeless. Its design, name and scent has been crafted to be universally appealing and open to individual interpretation.

To mark its 100th anniversary in 2021, Chanel's Fine Jewellery Creation Studio has turned to the Maison's icon to create a Fine Jewellery collection. Patrice Leguéreau is the secret weapon behind Chanel's spectacular jewellery collections and recognised as Chanel's master of stones, Patrice chose a combination of diamonds and white gold to trace the outlines of the number 5, Mademoiselle Chanel's lucky number, and of a drop of perfume.
Below, we speak to Marianne Etchebarne, Chanel's Global Head of Watches and Fine Jewellery Product Marketing, Clients and Communication, as she discusses the new Fine Jewellery collection in detail, how it reflects the spirit of the iconic fragrance and the future of the N°5-inspired jewellery collection.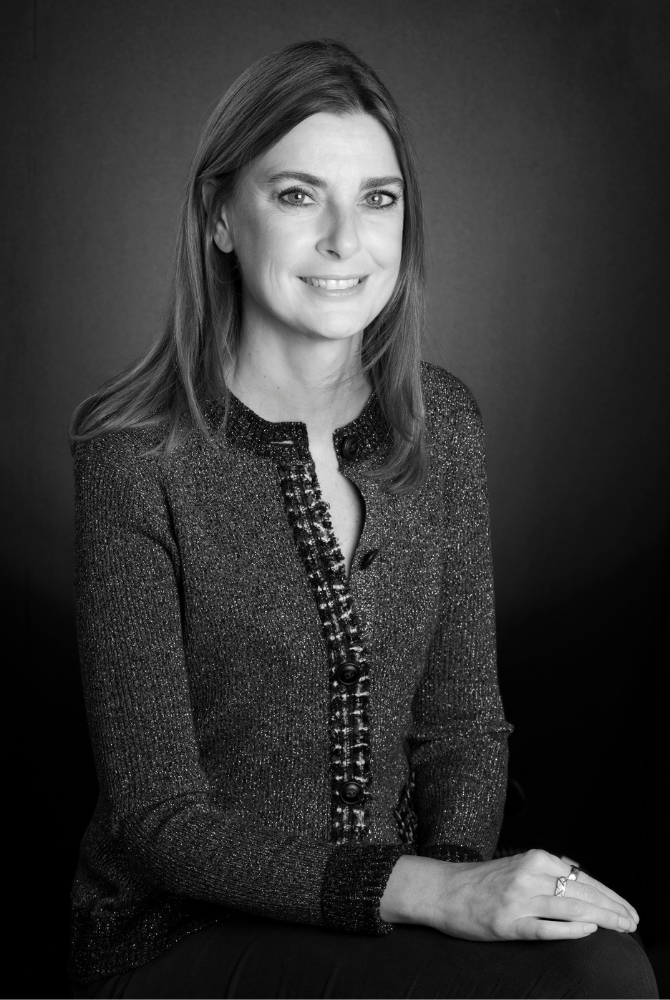 Is this the first time for Chanel to create a Fine Jewellery line of the same inspiration as the N°5?
No. There are many collections in the past that have both interpretations in high jewellery and more. If you think of the Camélia, for example, the comets or the lion, they're all quite icons. In fact, for N°5, it was really for Patrice to design, as he is the same spirit. From the very beginning, he designed some high jewellery pieces and precious jewellery pieces for N°5.
And for us, it's the same talent, creativity has no boundaries. The focus was of course on the high jewellery. It is an amazing collection. And as you mentioned, the visibility of the high jewellery is very selective. There are very few journalists and customers that can see the pieces in reality. And I think the purpose of Patrice was that it made sense to have the jewellery pieces because it was also for us a nice way to celebrate N°5. The 100th year in all our boutiques.
If you go in on our boutique, you will have the opportunity to see the pieces to celebrate, and also to wear them. I think what is interesting, especially in this N°5 precious jewellery collection that Patrice designed, is that we are on this story of everyday diamonds, and we know it's something women love. In precious jewellery, Patrice concentrated a lot on the number five and the drop of the fragrance, so the pear cut or pear shape. So, in all of the jewellery pieces, you have the drop and the number five.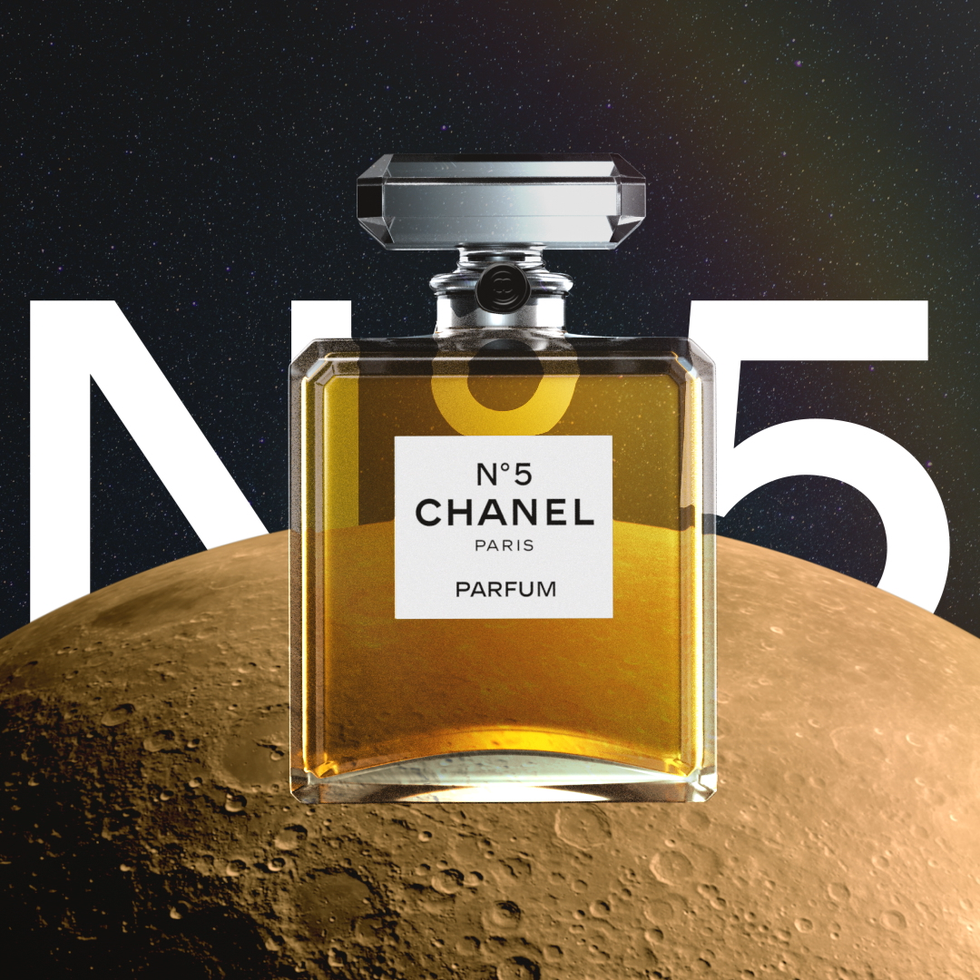 How do you think this collection and its fine precious sets reflect the spirit of the perfume?
The perfume for me is like 'every day', you can sleep with them. For me, it's the way of wearing them and women love it as everyday wear. If you don't wear N°5 fragrance or if you don't wear your favourite fragrance, something is missing. And for me, especially the pendant on number five has glazed on this role and gives you your lucky number around your neck and feel good, and it's a nice way to wear jewellery.
For the high jewellery collection, we saw 123 pieces, whereas for the precious – at the 100th anniversary – for celebrating number five, there were only four pieces. Why four and not five pieces to celebrate this?
You are right, we could have been done five. It could have been a good idea. I do want to tell you that I think it's just the beginning. And probably, you can imagine that N°5 is not one-shot. It's so important to our DNA, in our story. So, you can expect more to come.
Does this mean that this collection is the beginning of a new icon under the jewellery department?
You can say that.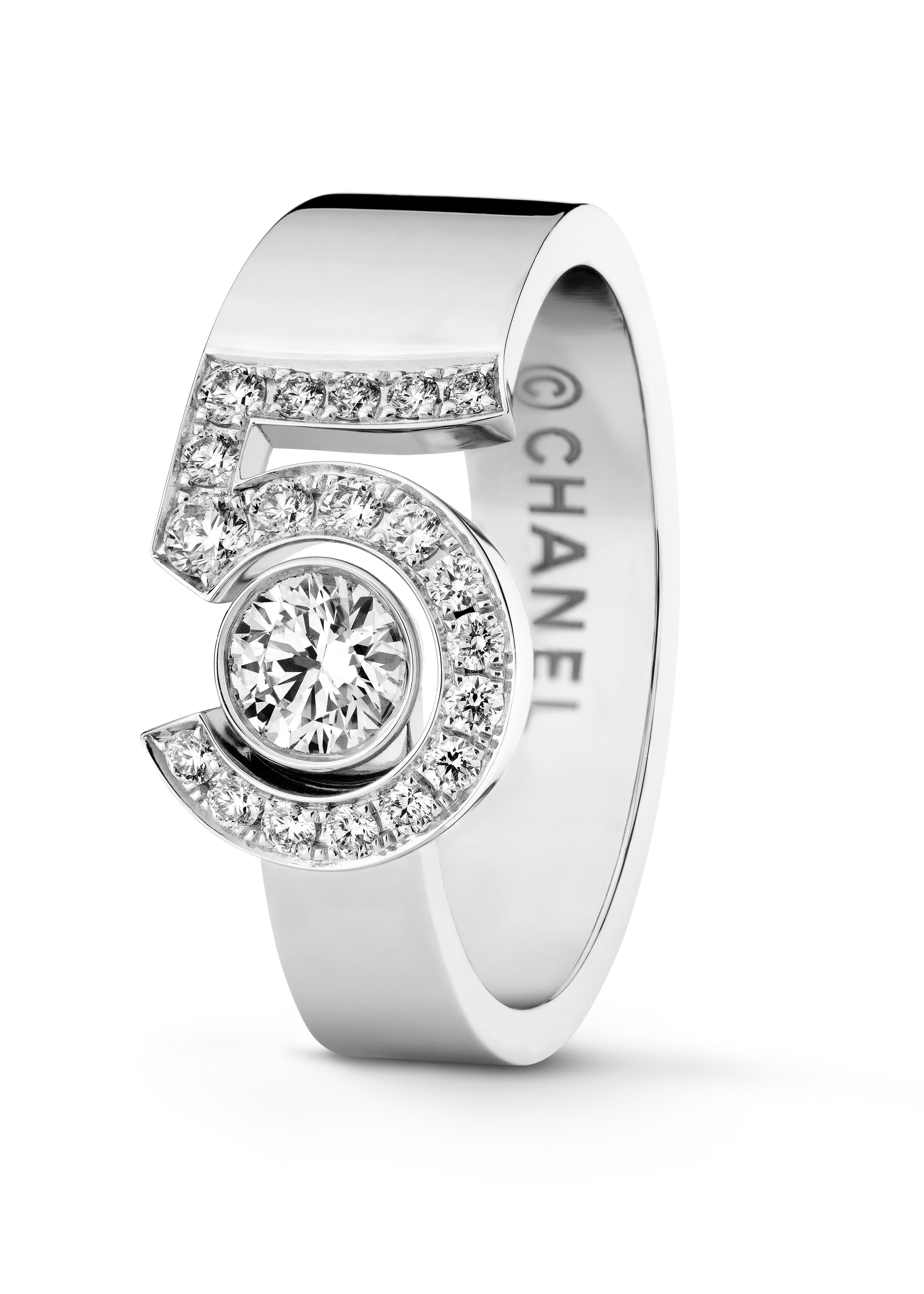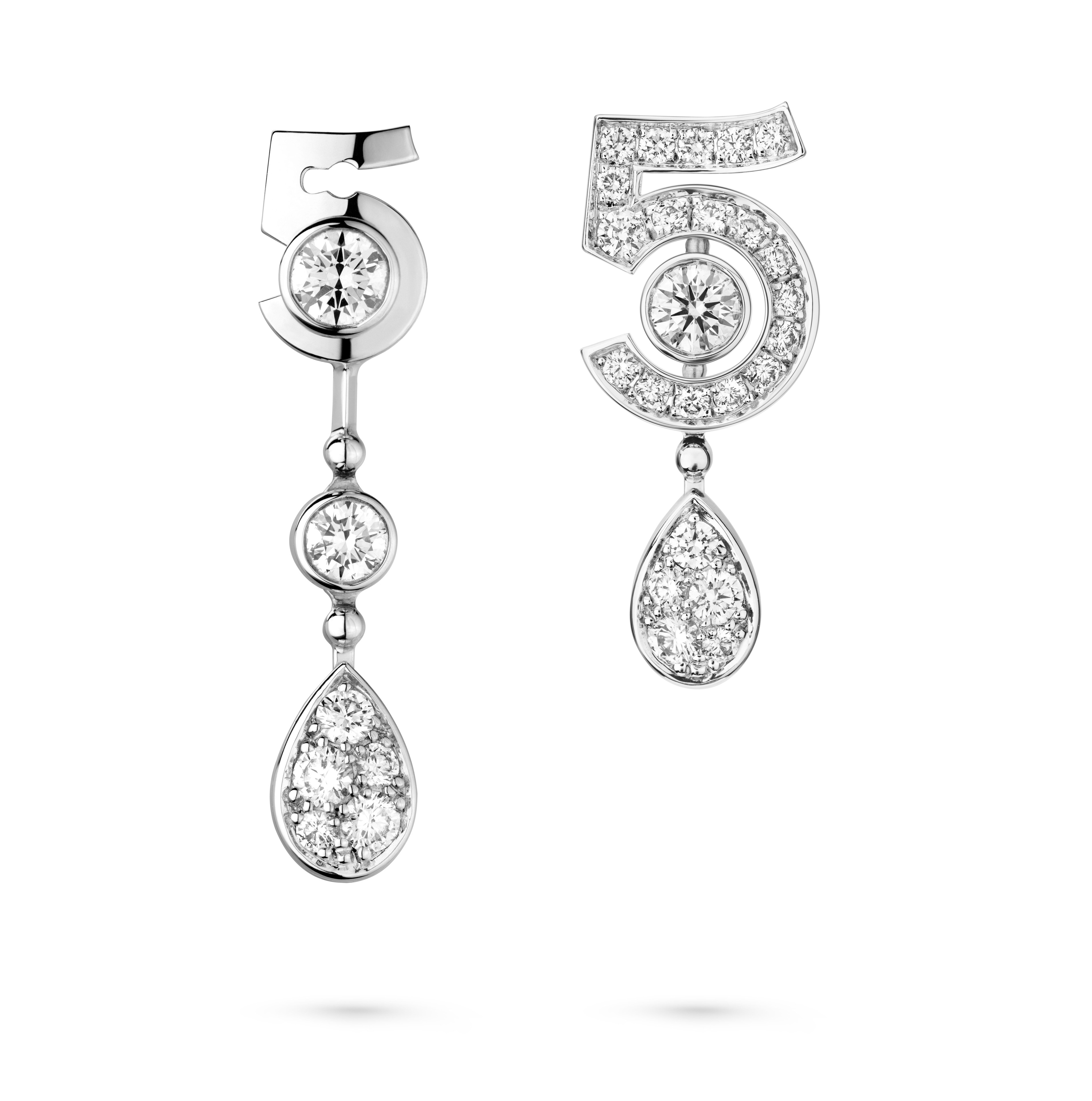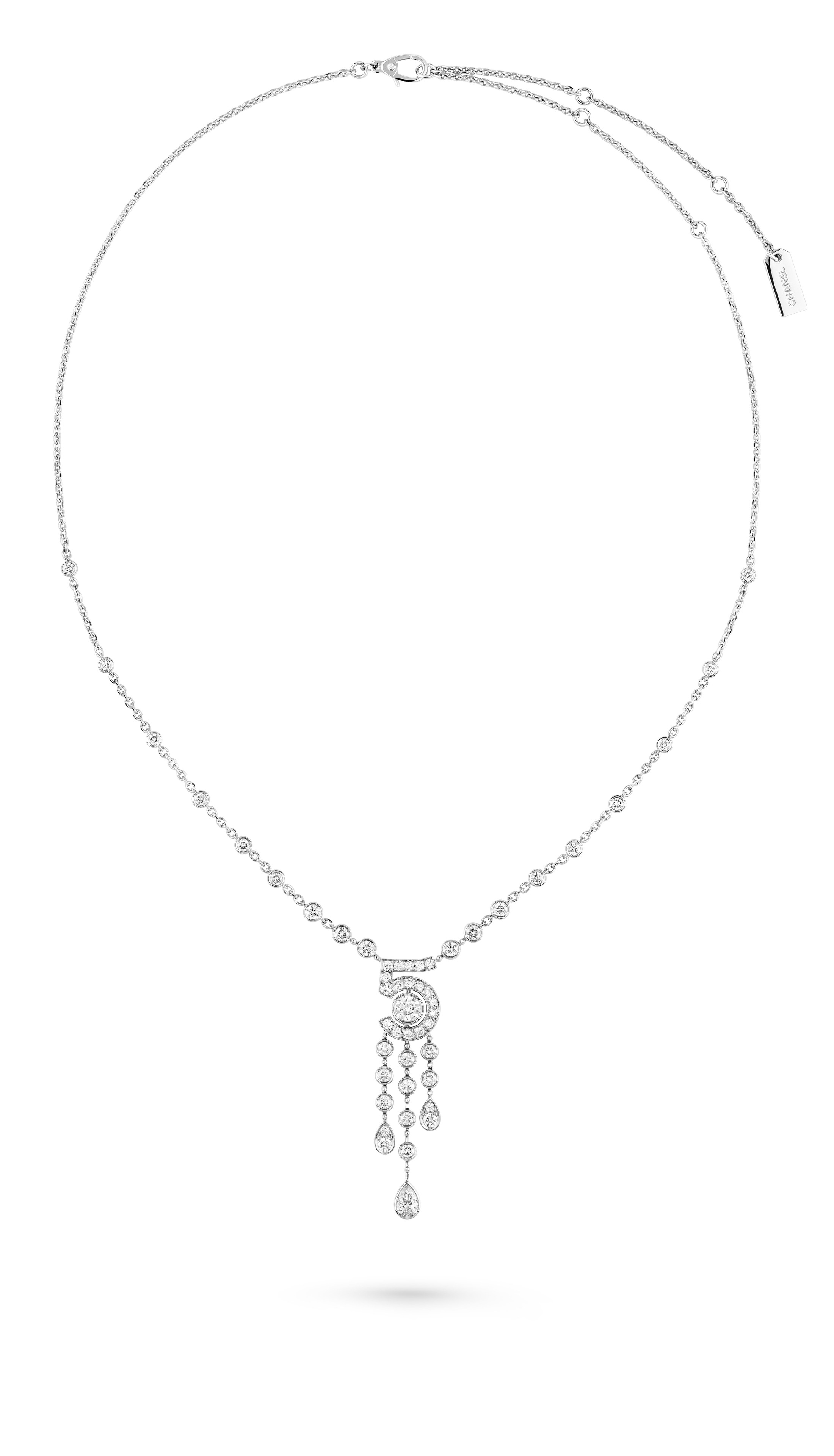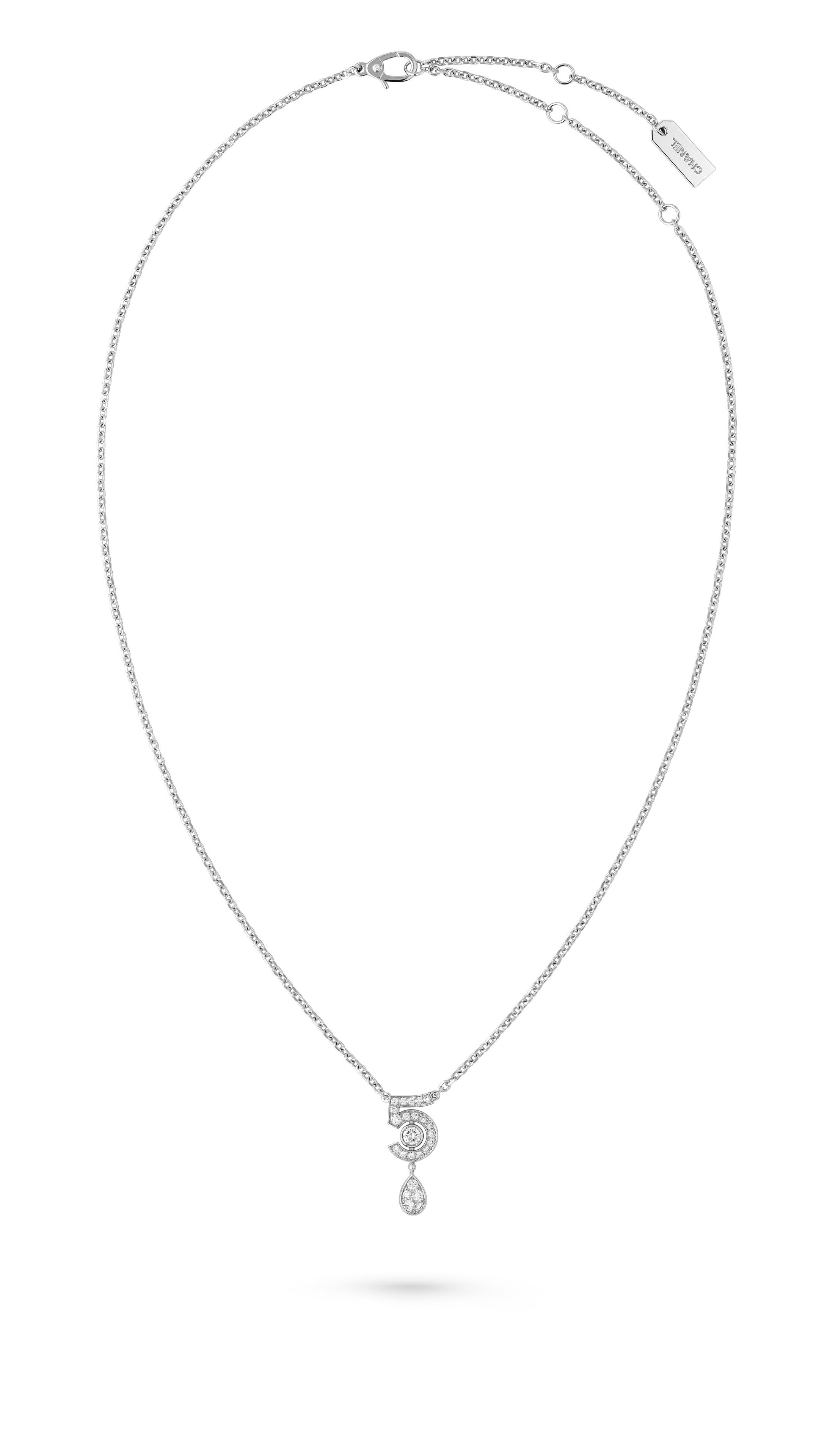 I was wondering the reason behind only using white gold and diamonds. Will you be including different gold or different stones?
You have to wait a little bit (laughs). Be patient! I think it's the beginning of a long story.
That's amazing. Lastly, what is the reason behind starting only using only for this precious collection, white gold and diamonds?
I think the purpose of Patrice was to make something very simple and also, it's the beginning of an icon. The beginning of jewellery at Chanel started also with diamonds. I think Patrice also wanted to come to this original start with some essentials. What I like about this number five precious jewellery is that it's very complementary with another line, Coco Crush. Coco Crush is mostly gold, it's about stacking and styling whereas the number five precious jewellery is more on everyday diamonds. There's not this idea of stacking. It is just wearing your lucky number on your neck and you go ahead in your life.
Now, discover Chanel's Cruise 2021 collection.