There's no doubt that whilst sustainability should always be at the forefront, Earth Day is still an important annual event for raising awareness of the dire impacts we have on our planet. This Earth Day, we're rounding up the sustainable fashion collections and brands that are being more active towards environmental issues.
DIOR Eco-Aware Beachwear Capsule with Parley for the Oceans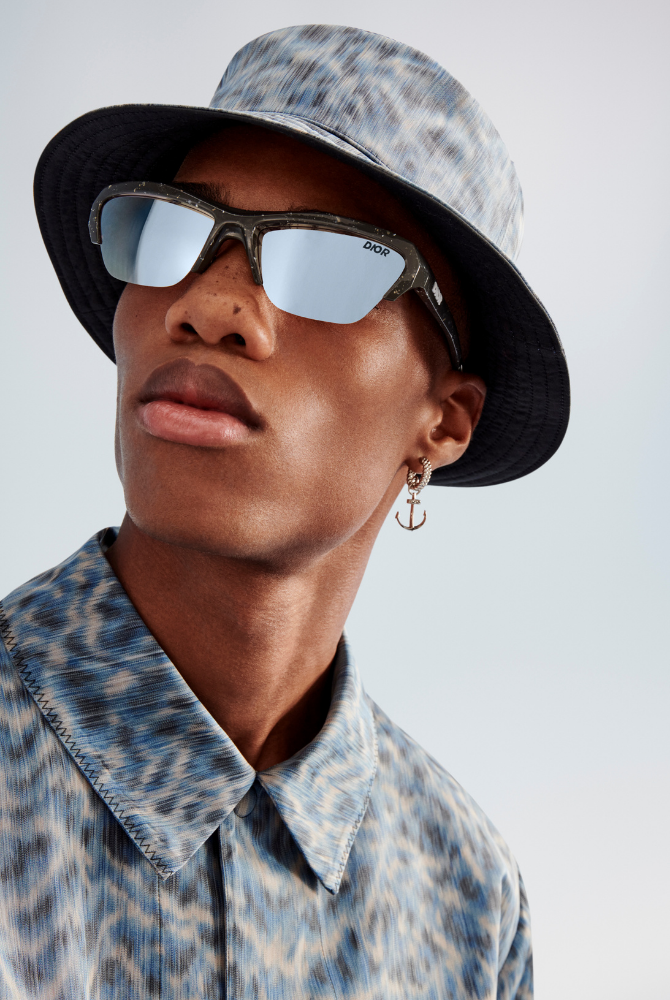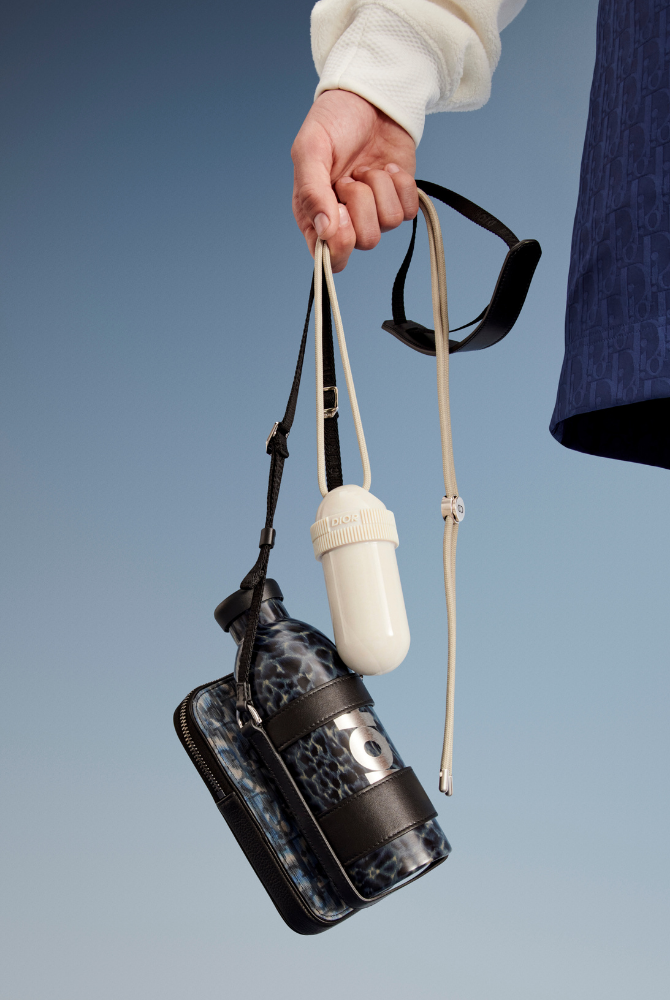 In favour of Earth Day, Dior has revealed a new beachwear capsule collection in partnership with NGO Parley for the Oceans, an environmental organisation and collaborative network addressing the harsh impacts on our oceans. Introducing a selection of environmentally-conscious pieces that prove Dior's aim to become more eco-innovative and sustainable in the future, the collection includes logoed sneakers, sandals, polo shirts, beach bags and parkas.
JW PEI unveils its new Earth Day collection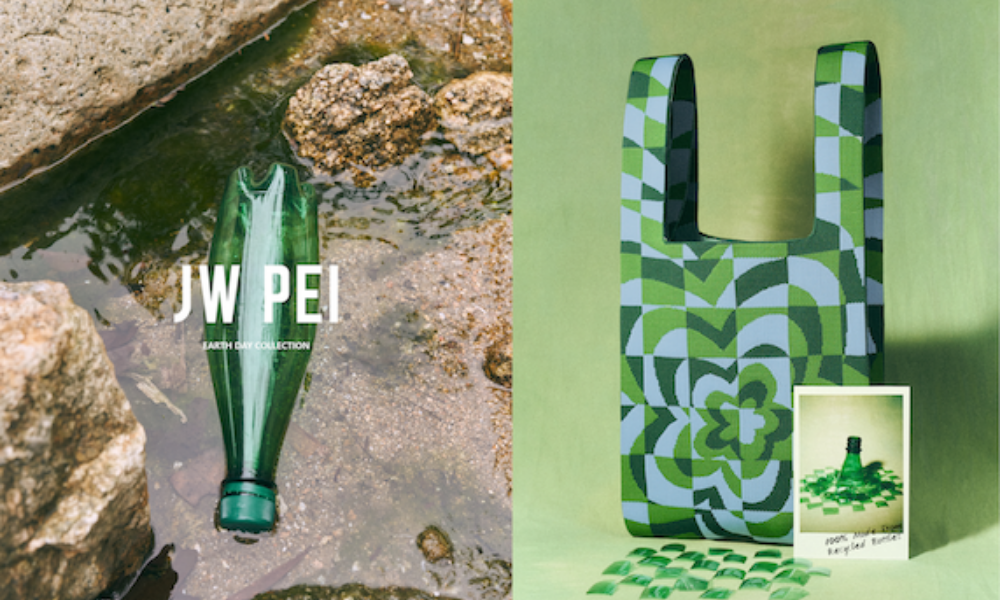 Seen on the arms of celebrities around the world, LA-based brand JW Pei has reimagined some of its collections for Earth Day. The Shea Checkerboard Knitted Tote Bag has been created in 100% recycled materials (each constructed using 10 post-consumer recycled plastic bottles) and comes available in four different colourways: Brown, Ice & Yellow, Dark Green & Ice and Dark Green & Green & Ice. The pieces are produced in one entire piece three-dimensionally directly on the knitting machine, preventing waste material such as cut loss and seam allowance to promote waste-free production.
To shop the Earth Day collection, please visit jwpei.com.

Karl Lagerfeld X Amber Valletta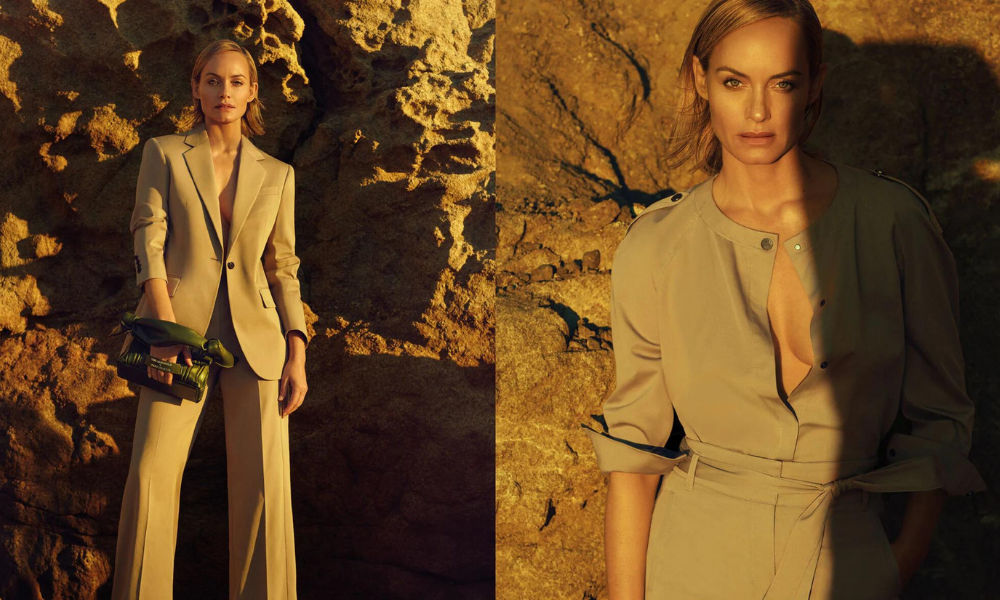 Karl Lagerfeld and Amber Valletta have teamed up once again for a sustainable capsule collection just in time for Earth Day. Valletta, who has been known as a long-time muse to the late designer, is a sustainability ambassador so the collection showcases elevated, ready-to-wear investment pieces and accessories that are crafted from organic and recycled materials – think organic cotton produced without the use of harmful chemicals, recycled fibres that promote circularity, and a cactus-derived alternative to leather expertly engineered by Desserto. The collection features tailored suits, jumpsuits, shirts and separates, alongside handbags that will compliment any sartorial look of your choice.
"I think ultimately we all want to feel good about what we buy and do in life. And offering consumers an opportunity to buy something that is well-made, timeless, but also sustainable, is the benchmark for everything," says the model.
To shop the collection, visit karl.com.
David Koma X Koral launch a luxeleisure collection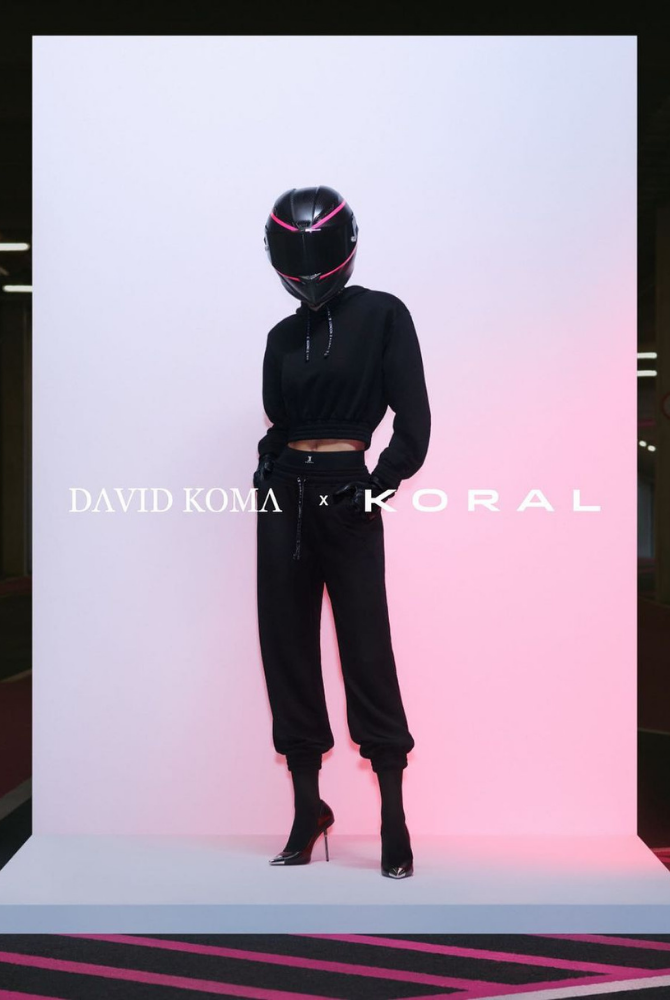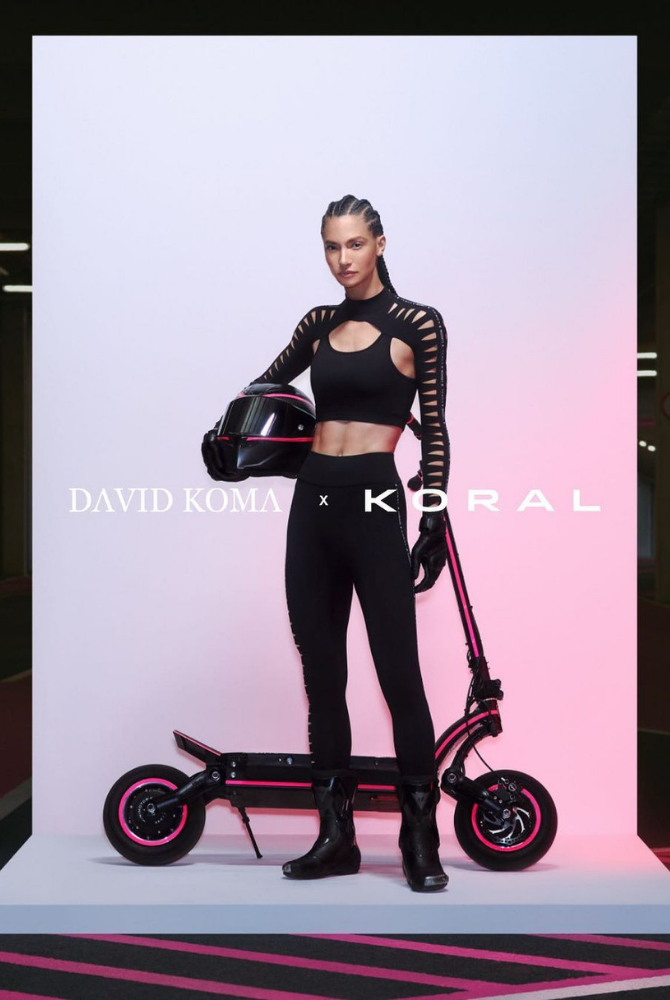 David Koma and Koral have teamed up for a collection that brings together next-level construction of ready-to-wear and the thought-out details of sportswear – and you'll be doing more than just working out in this new capsule collection. Consisting of 24 pieces, the collection includes bodysuits, edgy cutouts, sleek and layerable sweat sets and leggings – perfect for transitional dressing. Each crafted with durability and longevity, the pieces are made with premium Italian French Terry and Koral Blackout™ fabric which is sustainably made in the USA using solar panel technology, produced with local water that is treated and returned into the environment and made with biodegradable fabric to reduce landfill waste.
To shop the collection, visit net-a-porter.com.
Summer Fridays' Take Care Of The Earth Long Sleeve
Beauty brand Summer Fridays is launching a limited-edition Take Care Of The Earth Long Sleeve this Earth Day. The coveted piece is made from 100% cotton in a sustainable, eco-conscious factory based in Los Angeles, and comes available in small – 2XL.
To purchase, please visit summerfridays.com.
Also read: Here's how Tiffany & Co. are helping five key regions facing an environmental crisis.