The city's culinary scene is booming with a plethora of world-class chefs, Michelin starred restaurants and hidden gems scattered across Dubai. But if there's one you must absolutely try out, it's Mimi Kakushi – the Japanese restaurant that whisks you back to the 1920s.
Located at the Four Seasons Resort, Mimi Kakushi just bagged three accolades at the Time Out Dubai's Restaurant Awards including 'Best Restaurant in Dubai'. And if you've been, then you'll know why. With a fusion of Japanese flavours and colonial jazz age vibes, the menu offers a myriad of contemporary creations that bring together authentic dishes with a playful and modern twist. It was also awarded the 'best a la carte brunch', as well as was listed as a highly recommended destination for Japanese dining.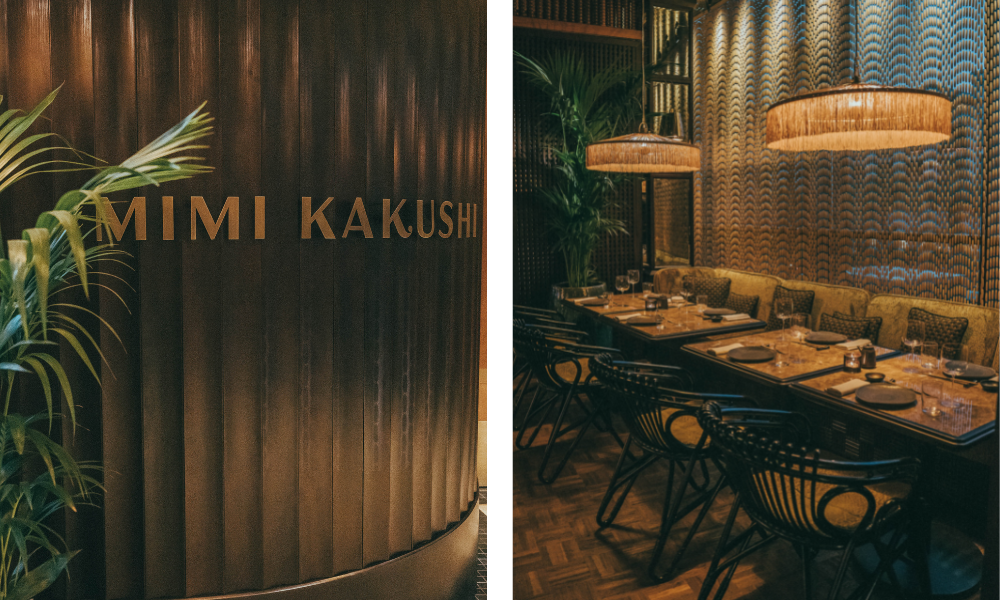 The space channels 1920s Japan (more specifically, Osaka) as it merges art and western fashion with the street life of Japan. The super-sophisticated spot also offers a multi-sensory experience with its vibrant atmosphere, one with interiors designed by acclaimed London-based design studio, Pirajean Lees.
As she pays homage to the modernist Mavo movement celebrating the radical and avant-garde, the stellar menu combines the taste of the East with the rhythm of the West, offering refined recipes and techniques that blend traditional Asian elements and fresh ingredients.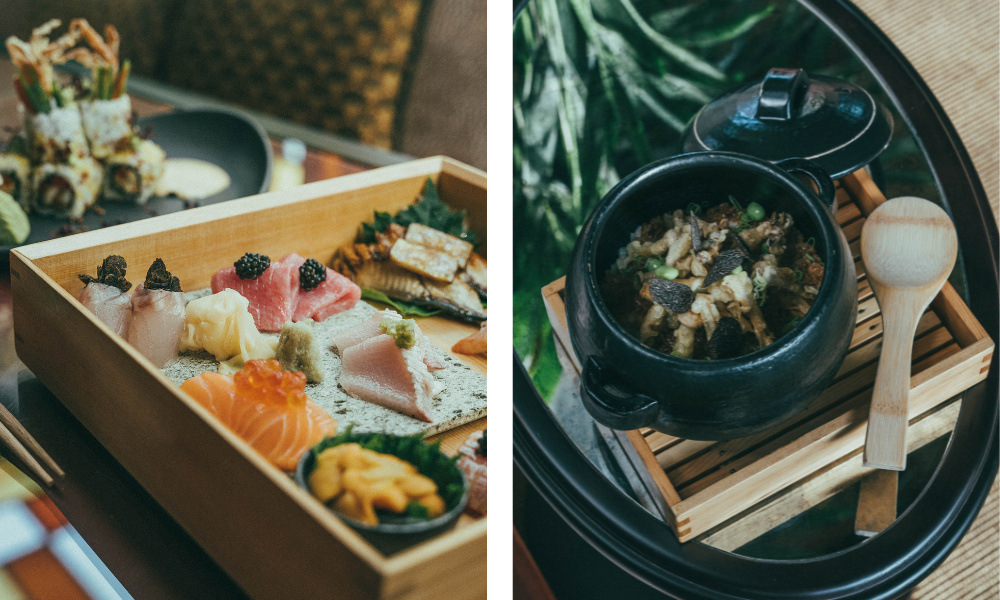 Mimi Kakushi is located at Four Seasons Resort, Dubai. For reservations (which we highly recommend), visit servmeco.com.