There's no doubt that Zenith is recognised for its contribution to the world of precision chronometry. Ever since its inception in 1865, the luxury watchmaking brand has continued to inspire and execute (effortlessly), and its latest timepiece is nothing short of inspirational. Together, Zenith teamed up with Kari Voutilainen and Phillips in association with Bacs & Russo to create the limited edition Zenith Calibre 135 Observatoire – an unprecedented timepiece with a historical chronometer movement.
Marking a monumental collaboration in watchmaking, the limited edition timepiece gives us insight into the brand's heritage. True to its original era, it was in the mid-20th century that the Calibre 135-O movement outshone all others during the golden period of observatory chronometer competitions and reigned supreme. It was never commercialised however, it received over 230 chronometry prizes, an absolute record in the history of watchmaking. Until now.
For the first time in the history of the Calibre 135 and certainly for the "O" variant, the observatory chronometer movement is crafted in 10 exceptional and wearable watches. Cleaned, restored and finished by master watchmaker Kari Voutilainen, it's cased with a sapphire display back and refined with hand chamfered and polished edges on the gold-coloured bridges. Paying tribute to the exceptional crafts of artisanal watchmaking, the watch celebrates a historically significant movement in a modern chronometer with vintage accents.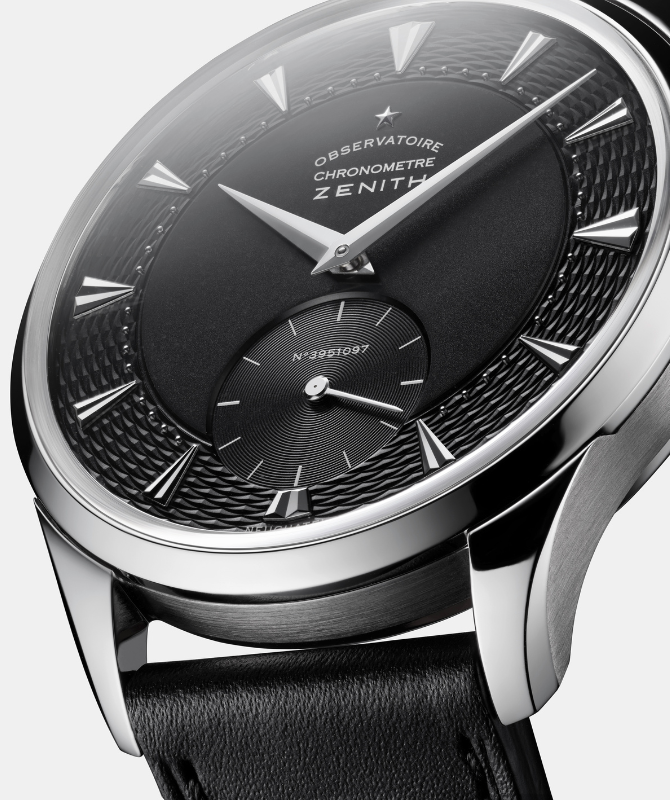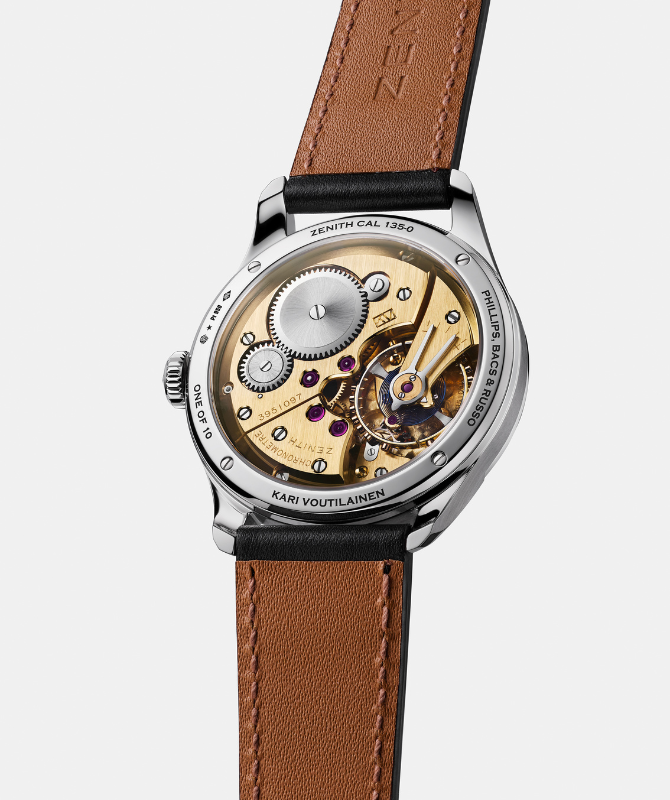 The 10 movements in this limited edition belong to the "serial winning" years from 1950-1954 and were regulated by celebrated Zenith chronométriers Charles Fleck & René Gygax.
Speaking about the one-of-a-kind collaborative effort, Zenith's CEO Julien Tornare shared: "I've known Aurel Bacs and Alexandre Ghotbi for years. We've had discussions about Zenith's patrimony and what were the hidden treasures that remained to be uncovered. Specifically, they asked about the Calibre 135. Then I had the idea, why don't we collaborate with Phillips to create a special series around this movement? The beauty of having such a rich patrimony as Zenith's is to share it."
ALSO READ: CHAUMET AND EMIRATI MULTIDISCIPLINARY ARTIST TEAM UP FOR VÉGÉTAL EXHIBITION.