At Buro. Middle East, there's nothing we love more than championing women, and especially those from the region. So, it's with great delight that we share this exciting news: Cartier has tapped its first-ever Middle Eastern ambassador to front its latest global campaign for Panthère De Cartier.
Egyptian actress Yasmine Sabri takes on this new role as she exudes femininity and fearlessness in a new campaign that shines the spotlight on Panthère De Cartier's latest creations.
Bringing unique characteristics of freedom and grace to the Panthère de Cartier portfolio, Sabri is wearing the stunning La Panthère watch complete with 18K yellow gold case, a bezel and Panther head set with brilliant-cut diamonds, emeralds, black lacquer and sapphire crystals. She's also wearing the Panthère de Cartier pendant earrings adorned in 18K yellow gold, set with 34 brilliant-cut diamonds, tsavorite garnet eyes and onyx.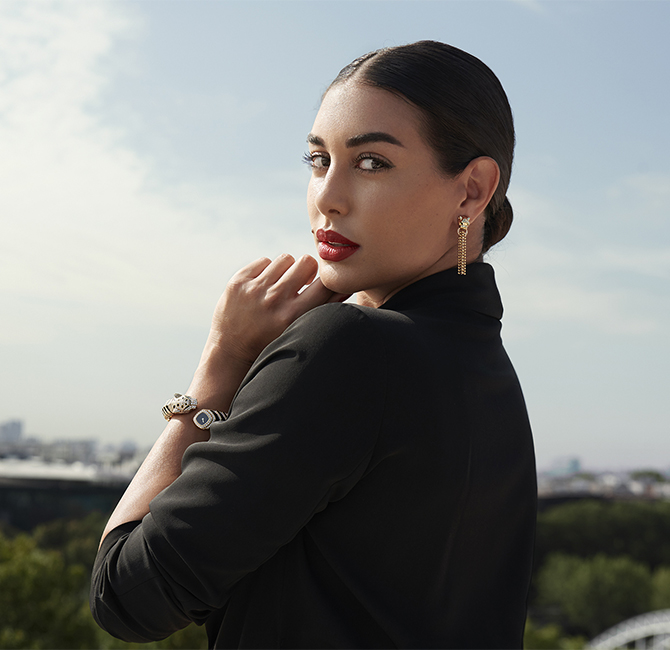 Created by Jonas Lindstroem, the campaign itself is a celebration of strong-willed women, feline grace and unique personalities as it stars Sabri alongside Ella Balinska, Annabelle Wallis and Mariacarla Boscono.
Now, find out what happened when we spent 48 hours in an emerald mine.