Every season, luxury labels gear up to serve some of the most impeccable forms of jewellery and Messika's latest High Jewellery collection is an art form in itself – one that represents more than just fantasy and dreams.
Inviting us all into a fantastic odyssey that was inspired by ancient Egypt, 'Beyond The Light' opens a new chapter for the Maison's legacy by introducing Akh-Ba-Ka, a set conceived in diamonds and white gold with 15 exceptional gems cut from the same rough diamond of 110 carats.
A diamond in the rough – it was recovered from Botswana's Lucara mine – the 15 diamonds were brought together in the same creative gesture within the same set which magnifies the rebirth of this incredible 110-carat diamond. It's an example of exquisite craftsmanship and unparalleled know-how.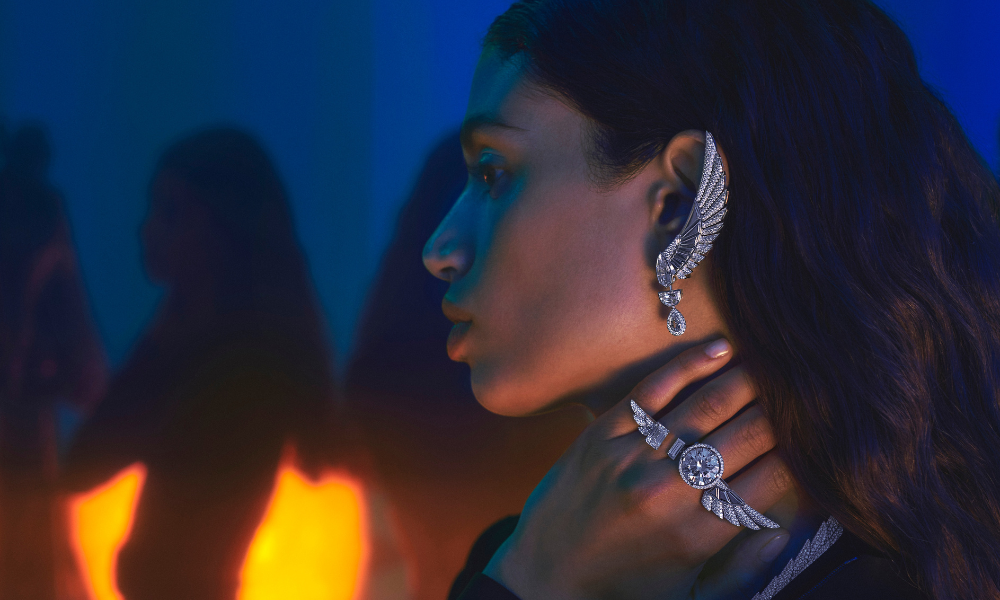 "I wanted a strong diamond as an inheritance for the house," explains Valerie. "I wanted to challenge myself by using the family of 15 diamonds in the same set. This is a real jewellery challenge. Not all the stones had the same cut; some were very original with surprising more intricate shapes. But sometimes the most beautiful creations are born from the unexpected."
To bring the best out of a 33-carat diamond, both vision and technical know-how based on exceptional craftsmanship are needed. In total, it took more than 1,000 hours of labour and four to five full-time jewellers across 6 months with 800 paving diamonds for the setting of the 33-carat diamond to create the Akh-Ba-Ka set.
The result? A breathtaking set certain to steal the spotlight – no matter the occasion.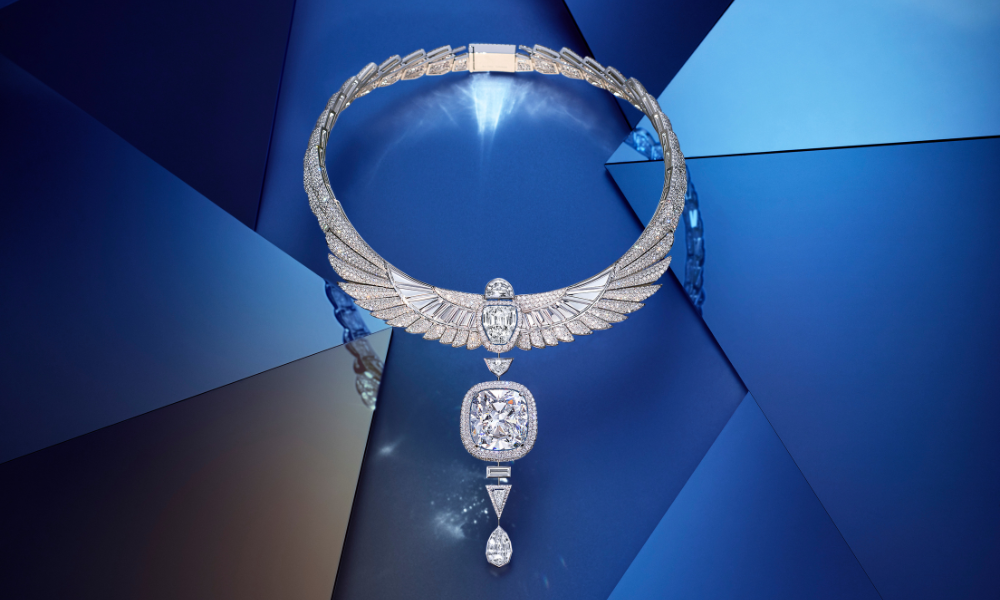 The purchase of this extraordinary rough diamond was made by Ilan Messika, Valérie Messika's brother, during a very tender juncture, just before the 2020 lockdown.
This unique set of High Jewellery will be visible by appointment in Messika flagship boutiques and through private events.