Genderless jewellery has somewhat become a norm and Louis Vuitton's latest jewellery collection is proof that both, men and women, can rock the same pieces and look just as good.
Introducing the LV Volt — a dazzling jewellery range that celebrates one of the most iconic initials in the world of fashion.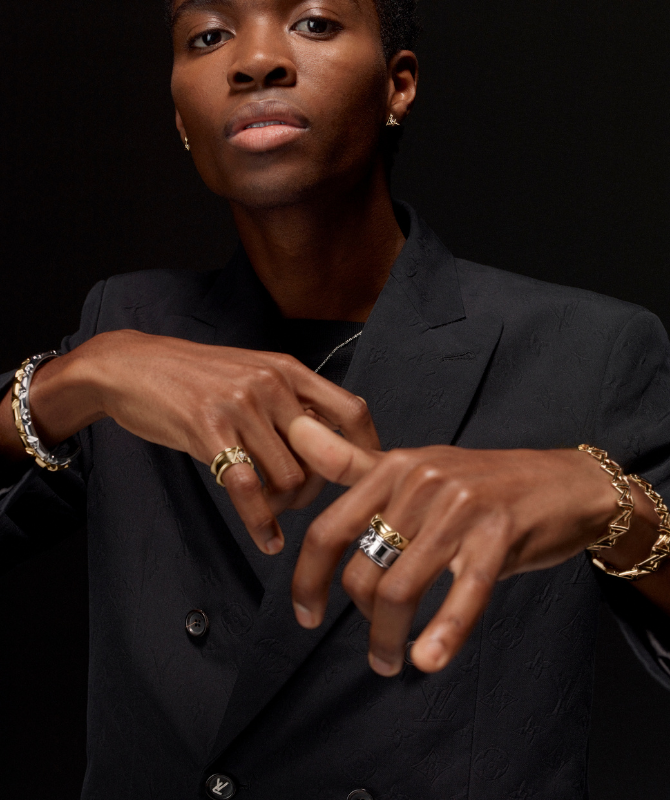 The initials have been reimagined in five different variations — LV One, LV Twist, LV Multi, LV Curb Chain and LV Upside Down — each offering a unique take on the brand's iconic lettering.
The unisex fine jewellery pieces come charging with an energetic mood (think brilliant gold and fiery diamonds) in the form of necklaces, bracelets, rings, earrings and cuffs.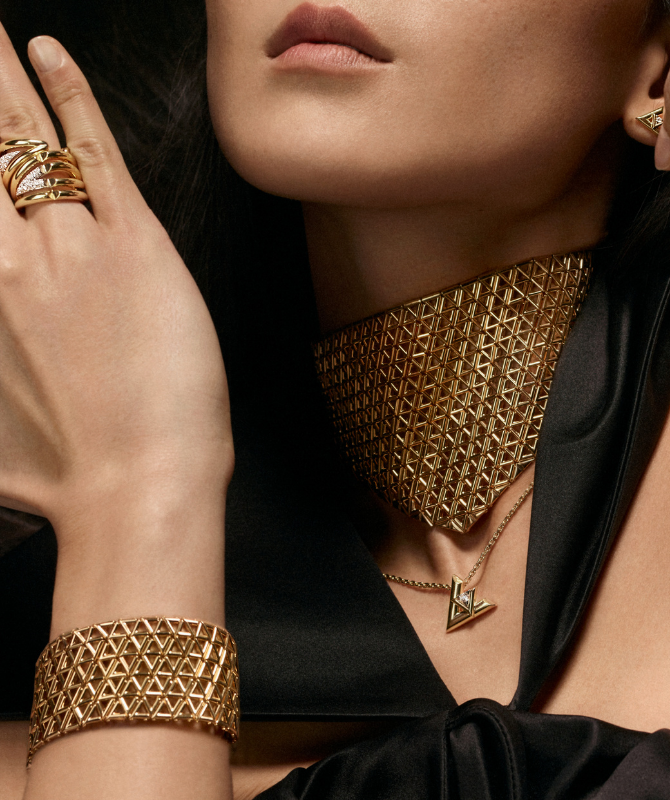 Whilst LV Volt is fairly new to Louis Vuitton's jewellery umbrella, the collection is only the second range to be designed by Francesca Amfitheatrof, Louis Vuitton's Artistic Director of Watches and Jewellery, following the B.Blossom range.
Now, discover Louis Vuitton's new e-commerce platform in Saudi Arabia.