Vhernier has always been a brand that chooses to go beyond what we've already seen in the jewellery sphere and has aced the use of brilliant materials to craft some amazing jewellery pieces. For the brand's newest collection, Coucher De Soleil, there's an unexpected and unusual combination of materials including ebony, kogolong, jet, rock crystal and titanium and luckily for us, we get all of the technical details from Isabella Traglio, Vhernier's Deputy General Manager.

Can you tell us a little more about Vhernier's latest collection, 'Coucher De Soleil'?

The new Coucher du Soleil was born from our desire to create a totally new and contemporary jewel, one that could be characterized by the dialogue between classic and uncommon materials. That's how we choose bronze: its brightness, matched with gold, and the light reflecting on the pieces, each made of metal bands of gold and bronze, create a wonderful movement. Besides, the bronze has allowed us the freedom to create a collection with bold volumes – cuffs, sculpture rings and ear clips which naturally embraces the wrist, fingers and lobe – but extremely light. The vertical elements in bronze and gold create a more decorative design than is typical of Vhernier's, yet the result still features the clean, understated aesthetics which is our signature.

How does this new collection stay true to Vhernier's heritage and Italian craftsmanship?

Like all our creations, this collection is a testament to the highest level of expert craftsmanship. Each piece is crafted in our workshops in Italy, by extremely skilled artisans. The Coucher du Soleil was born from an ongoing dialogue with our Master Craftsmen: we first started considering how to take this idea of a collection "made of lights and reflections" into reality, what was possible, and what was not possible and … how to make it happen! And this is how we came up with the idea of creating thin bands made in gold and bronze. It was a long process and only after long research, which took us almost two years, we succeeded in achieving utterly flawless shapes from bronze casting, to forge the perfect metal band and uniting them together to have perfectly fluid and enveloping shapes.
As we often do, we started from the skills of our artisans and went further, finding together a way to craft the collection. The preservation of a local heritage combined with innovation is one of the values we stand and strive for.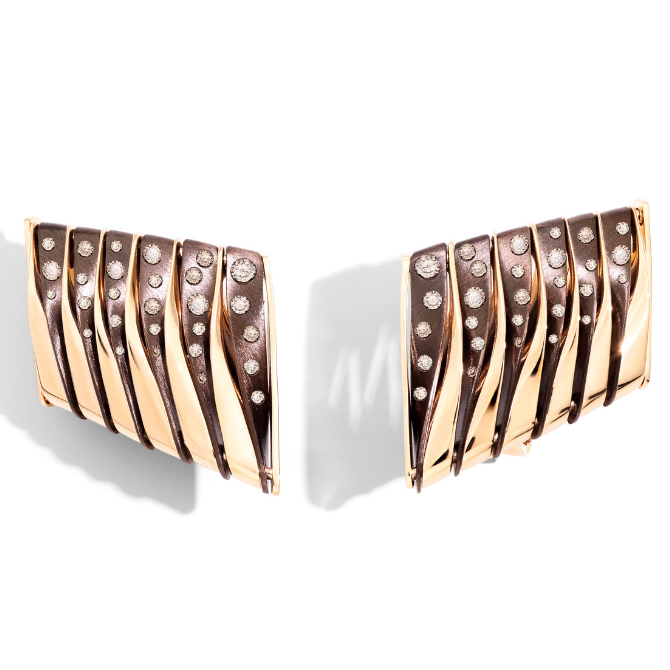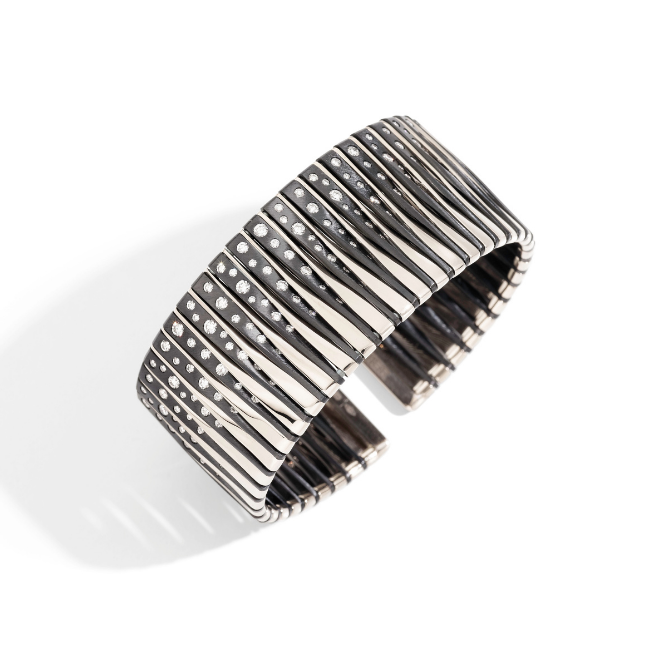 Can you explain the combination of classic jewellery materials with the less traditional ones?

Jewellery today must be suitable for multiple contexts. Multi-occasionality is key. Our lifestyle does not allow us to change three times a day, we must transition from morning to evening, sometimes from the office straight to social occasions. We believe materials play a big part in this. Unusual materials, such as woods or non-precious metals, combined with gold and the most beautiful stones, make a jewel appropriate today.

And this is why, on top of all the classic jeweller's material, Vhernier has pioneered the use of unconventional materials. From ebony and jet to kogolong, titanium and lately bronze we aim at creating unusual jewellery different from anything else seen before and relevant to our style of life today.

What is your personal favourite piece from the collection?

I'm in love with the cuff, the one in rose gold, diamonds and bronze. It's a statement piece. As it turns it reflects light, continually, a warm light, an exceptionally soft light. The combination of these two materials, gold and bronze, makes it understated and contemporary; I can pair it easily, more dressed up or more casual. And since bronze is a very light metal, it's extremely comfortable to be worn.
Who is the Vhernier woman?

The Vhernier Woman is a woman who knows where she is heading and knows how to get there. She wants to please herself; she's cultured, she has personality and character. She's definitely is a woman of today, in tune with the time and often far ahead. She loves the expressiveness of the Italian style, which she finds in the bold, essential and archetypal colours and shapes of Vhernier.

How do you think a brand such as Vhernier resonates with the market in the Middle East?

Women and men in the Middle East have a great style. They tend to prefer coloured stones and, for instance, have fallen in love with our Freccia collection which combines gold with stones such as jade, mother of pearl, lapislazuli; but we also noticed they're more and more turning to unusual materials. The proof is the success of our Calla collection in titanium and diamonds we launched a couple of years ago, and the requests we have been receiving of the Coucher du Soleil in gold and bronze, just introduced.

People here are extremely updated and curious, and do are not afraid to push the boundaries and explore innovative designs; this means they more and more are looking for something contemporary, something different and this is great from our point of view as in the world of jewellery there has been very little innovation while Vhernier was conceived with this desire of creating totally innovative jewellery.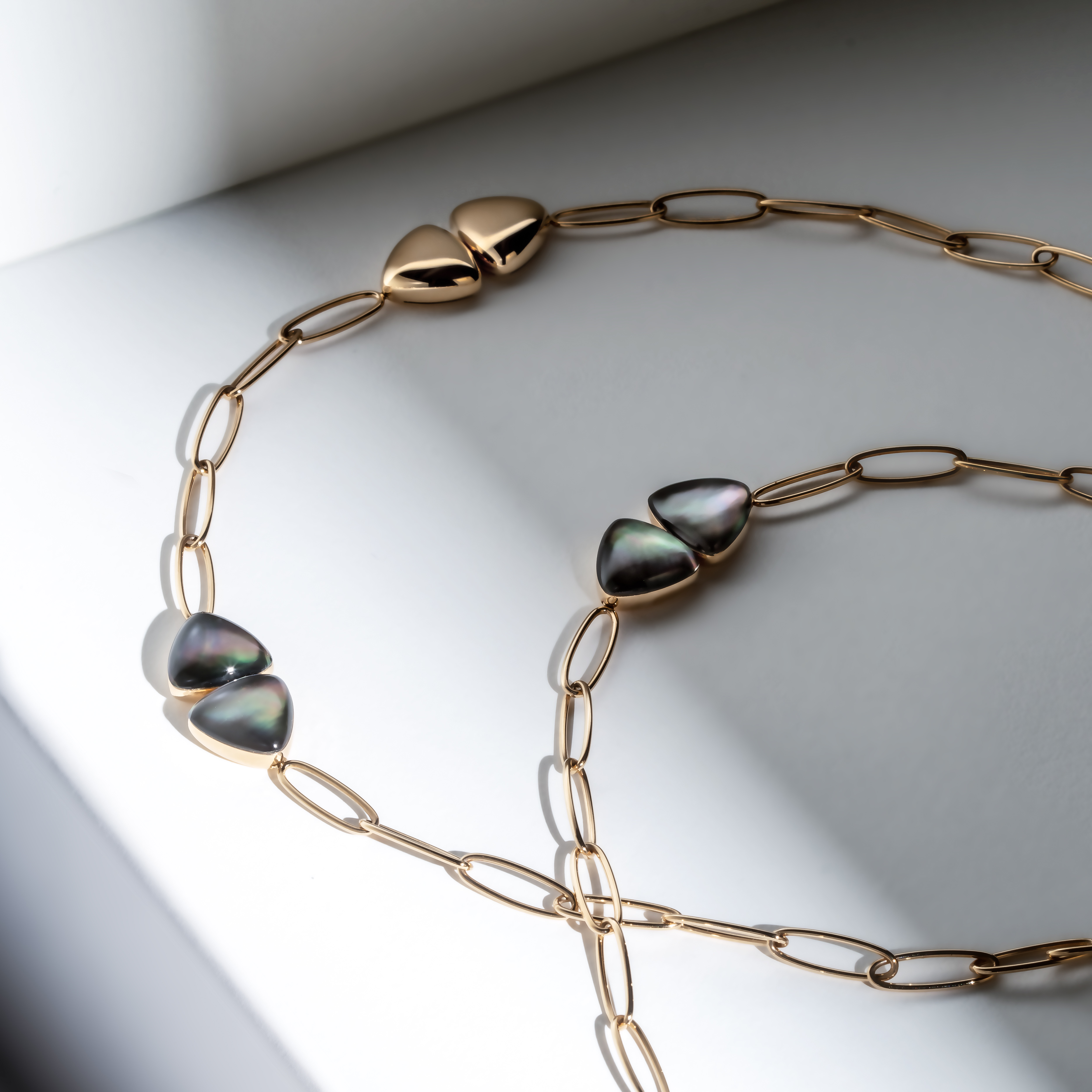 Speaking of the Middle East, are there any particular jewellery trends you notice that are more popular in the region?

I see that more and more people are less bound to the purchase of jewellery for occasions, such as engagement gifts, anniversaries or birthdays. They're more concerned with personal expression, and they choose the brands and styles from which they consider themselves represented, regardless of special occasions. They want something they can wear daily, in a wonderful game of mix and match, where precious is paired to the non-precious but always extremely expressive of the self.

What stones appeal to the Middle Eastern woman the most?

Diamonds are the most appreciated. Middle Eastern women are extremely knowledgeable and this means they only want the best quality, without compromise. At Vhernier, product excellence has always been ineludibly: our pieces are made by the most expert Master Craftsmen using exclusively the best materials; for example, all diamonds we use are never less than F colour, VVS for clarity and excellence in cut, with excellence in symmetry and proportions. And our very unusual techniques and very strict processing, which are needed to achieve that standard of excellence Vhernier is famed for, require long timing: it would be wasteful to work on materials that are less than exceptional.

It is so rewarding knowing that all the time and efforts devoted to creating our diamond paves are so well appreciated!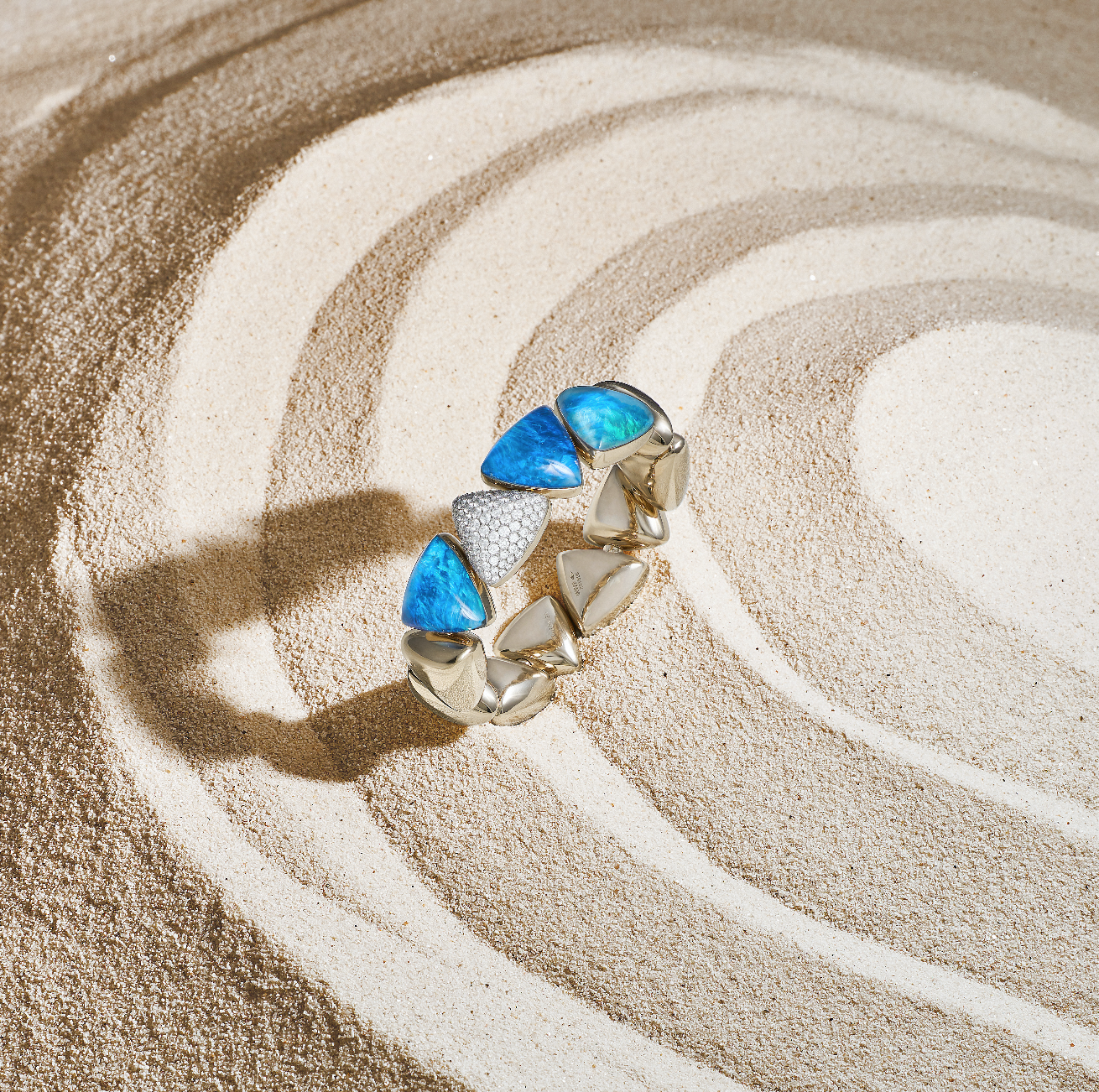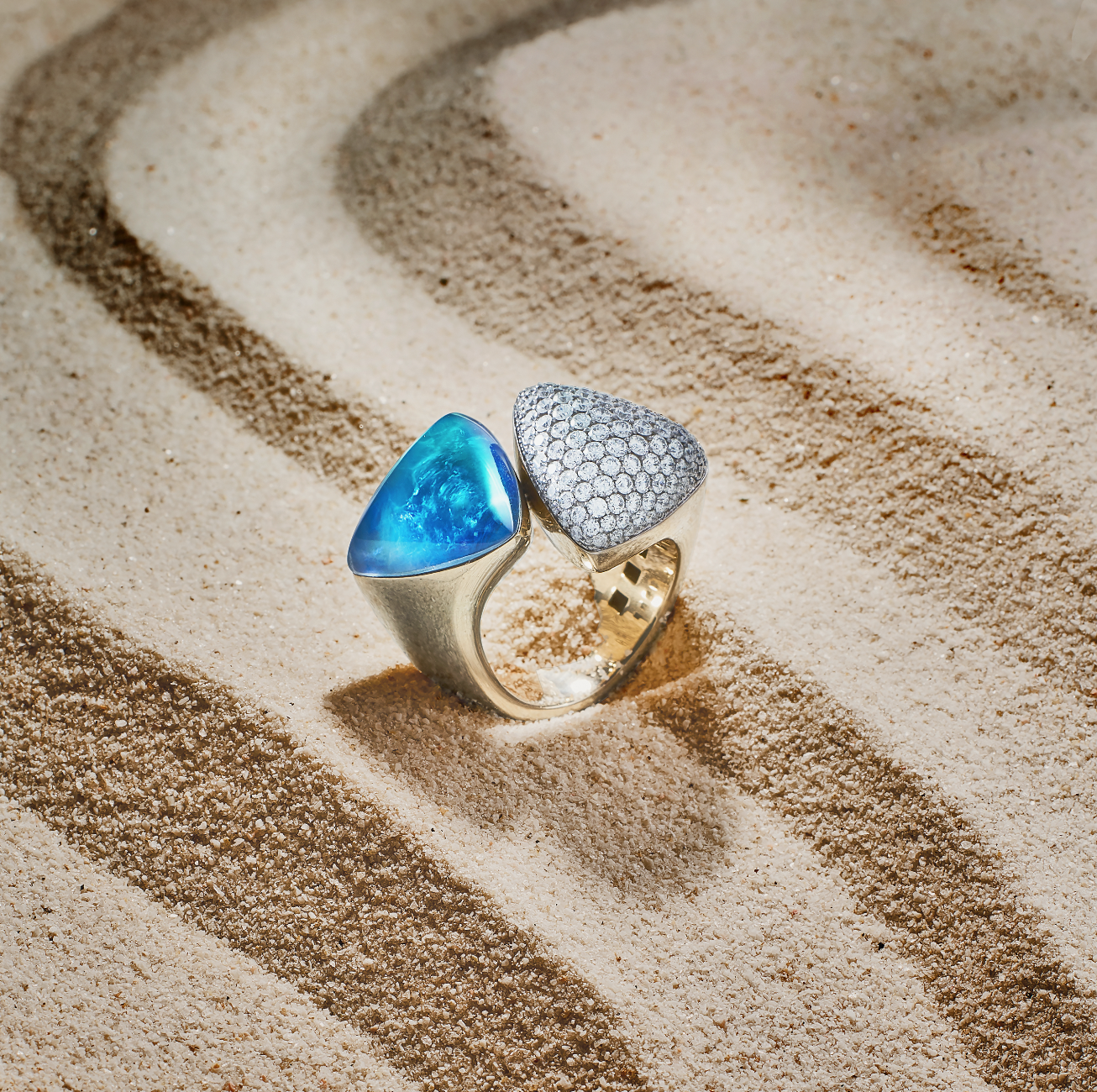 What's next for Vhernier?

We will be launching novelties in few months: new designs on which we've been working during this forced lockdown, plus there will be new takes on some of our most emblematic pieces. But surprises remain such only if you can maintain the right privacy, so I prefer not to reveal anything more for now!

Also, discover Breitling's South Sea capsule collection.