In the Hall of Mirrors at Versailles, a dark fairy tale was unveiled at the Christian Dior show...
Every season, Dior is undoubtedly one of the strongest contenders on the fashion schedule – one we look forward to. And on the penultimate day of Paris Fashion Week, Dior revealed its latest Fall/Winter '21 collection and it was just as magical as you'd expect it to be. 

Set within the mirrored halls of the Galerie des Glace at Chateau Versailles (a powerful point of reference for Monsieur Dior), Maria Grazia Chiuri revealed an autumnal collection that saw her inspiration from fairy tale stories and fables echoed throughout the coveted pieces. 

Known for continuously championing female pioneers with every collection she puts forth – this time, being choreographer Sharon Eyal and her company who performed throughout the film, titled 'Disturbing Beauty', and artist Silvia Giambrone who was responsible for the thorn-covered opaque mirrored installation – the Fall/Winter '21 range featured a mixture of sharp tailoring with airy tulle, traditional tweeds with innovative weaves and dramatic draping that came with sensual-like coats.

With a colour palette that remained dark in shades of blue, black and grey, the collection was enhanced with red and white accents, and saw the resurrection of two original motifs from the 1950s, courtesy of Andrée Brossin de Méré, Monsieur Dior's pioneering textile designer, and have been recreated using a complex wrap printing technique. 

Overall, the collection was a nod to some of the most enduring aspects of fairy tales – it follows the characters and their pivotal moments in their lives, whether from the mysterious guests at the ball to their lives as princesses.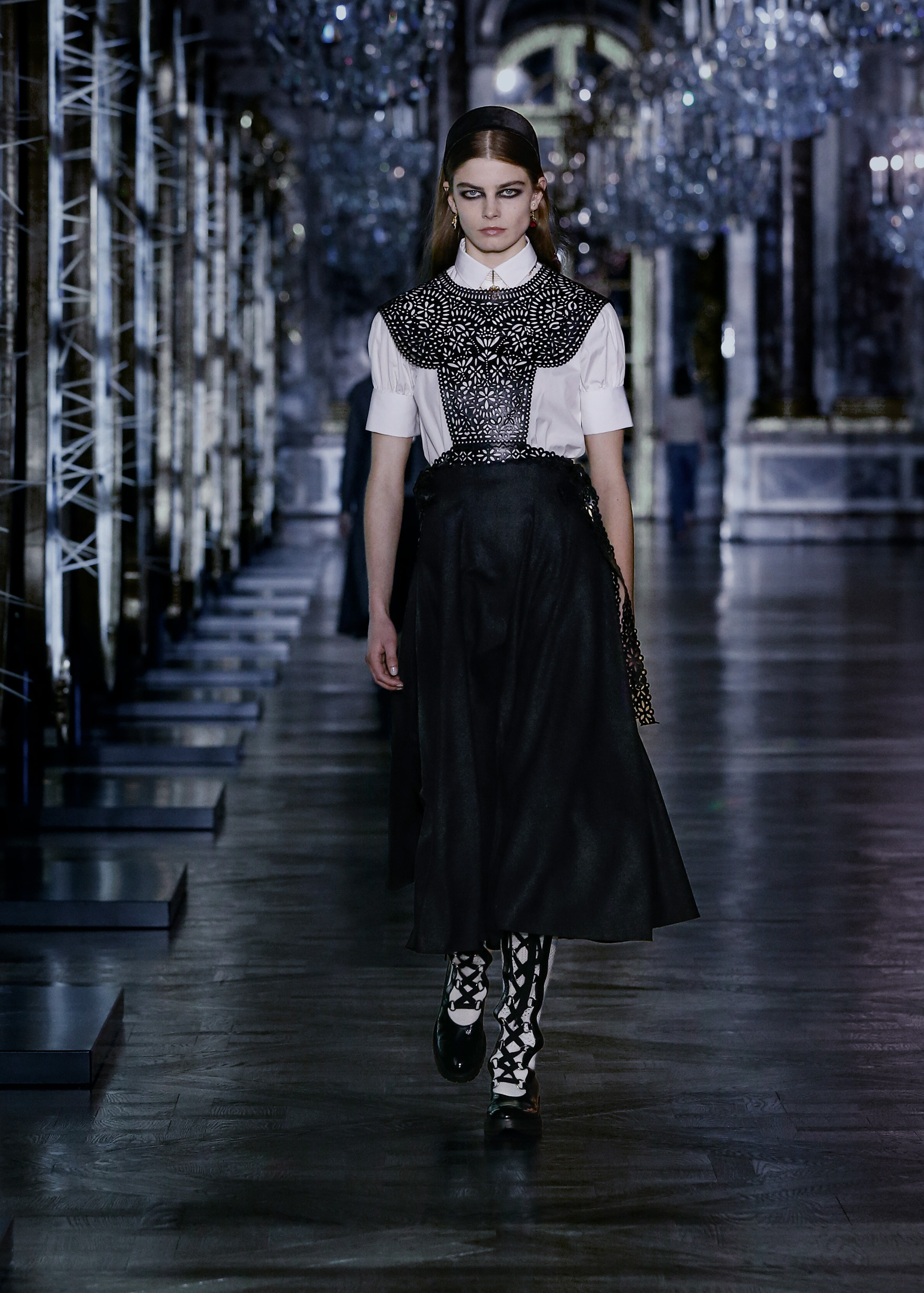 Now, discover the new Gem Dior High Jewellery collection.