For his first women's ready-to-wear show, Kim Jones delivered a collection that was extremely well-received by the glitterati...
Last month, Kim Jones made his debut at Fendi for the Haute Couture Spring/Summer '21 season and whilst, yes, the cast itself remained the highlight of the week, the clothes too, were just as beautiful as they were exquisitely crafted. Today, Jones made his debut for RTW and all we can say is that it's perhaps the most-hyped collection of the season. And rightfully so. 

His vision for Fall/Winter '21 clearly aligned with the house's Italian heritage as he offered silhouettes and classics from the brand's 96-year archive and added his own modernised twist. 

Throughout the collection, there were several shades of earthy colours that started from taupes to caramels, and transcended to ivories and blushes before ending with chocolate hues to head-to-toe black looks – the organic shades were something that has always been dominant in Fendi's history. 

The collection felt like a more playful take on Fendi house codes. It was a mixture of Jones' own vision (which translated through fluid bias-cut slip dresses, ribbed knit bralettes, oversized silk shirting, leather jumpsuits and paperbag shorts) and a nod to his predecessor, Karl Lagerfeld, with dramatic shearling and fur coats.  

Below, browse through our top 24 favourite looks...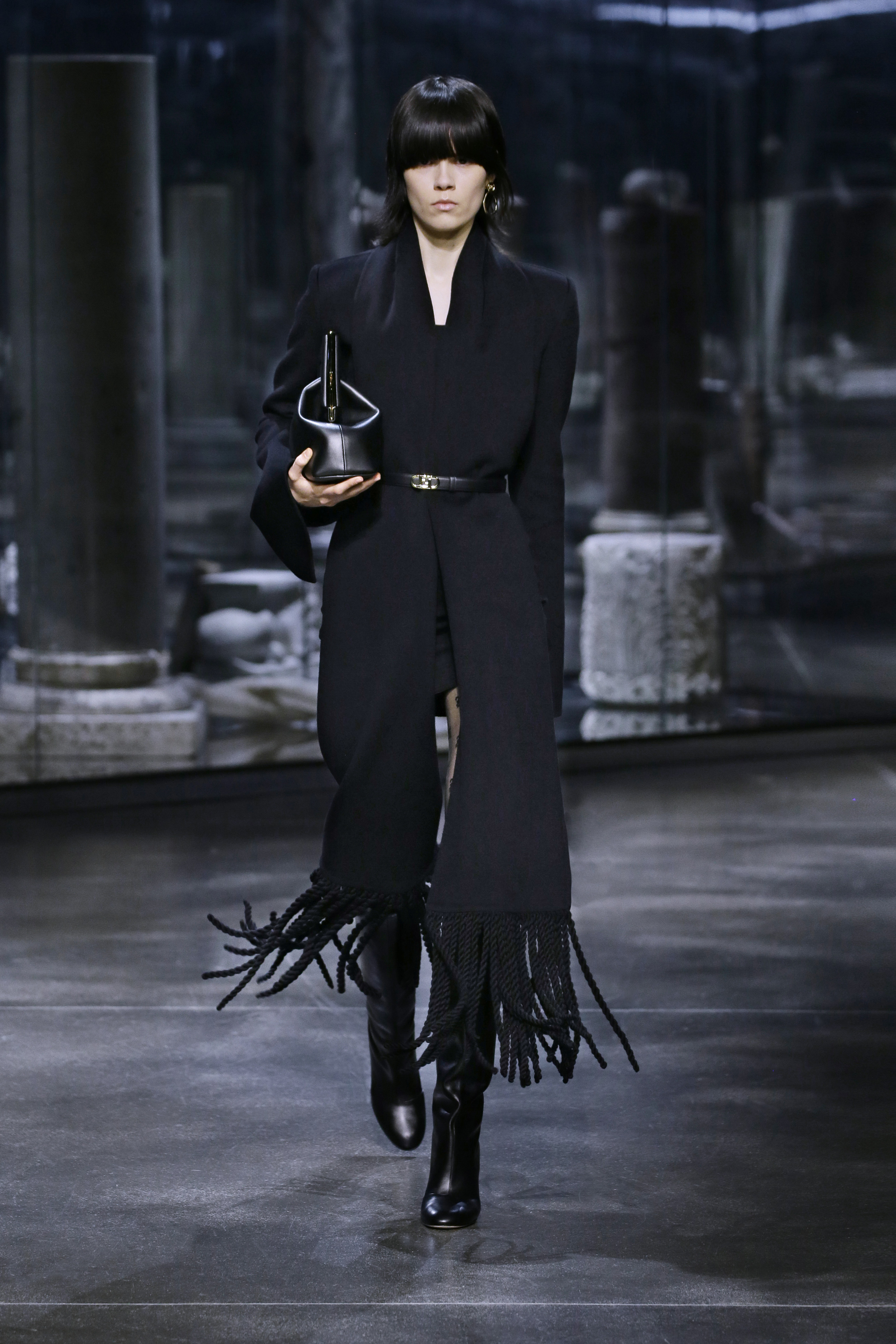 Now, discover Riccardo Tisci's menswear debut at Burberry.