Hosting its first runway show outside France since the pandemic, Chanel heads to the Monte Carlo beachfront to reveal its latest Cruise '23 collection – one of the first of many stops on our tour of destination shows. We're kicking things off with Virginie Viard, who designed a chic collection inspired by the ballet that Monaco, the Grand Prix and tennis tournaments – some of Monte Carlo's famous pastimes.
At the Monte-Carlo Beach Hotel, the Monte Carlo beachfront played catwalk to 67 models who strutted their stuff in black-and-white swimsuits, racing-driver jumpsuits, pastel tweeds, glamorous sequins and ensembles in breezy crochets, whilst stars and attendees sat on front-row sun loungers – everyone truly embracing the cosmopolitan beach lifestyle.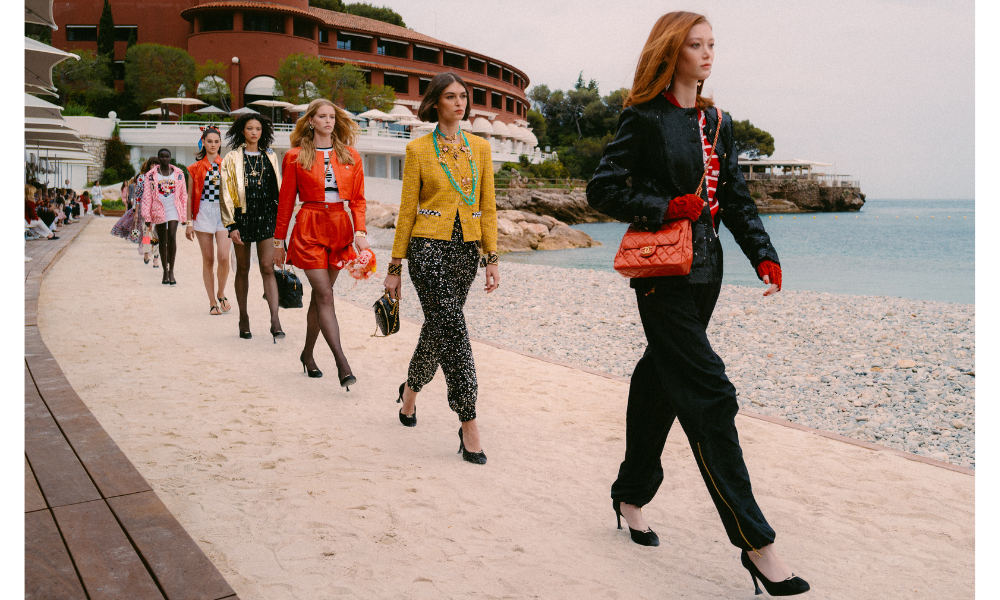 "To me, Monaco is a matter of feelings above all. That's Karl, Caroline, Charlotte," says Virginie Viard. "From very early on, I knew we would hold a show there, and more precisely at the Beach Hotel. Besides, Karl was dreaming about it. From this magnificent venue, one can glimpse his villa, La Vigie. I will never forget the times I spent there: terraces and balconies, big umbrellas, baskets of flowers – so much beauty."
With plenty of beauty on and off the catwalk, we were particularly in awe of the glamour seen on the runway with baseball caps, fingerless gloves and black-and-white-chequered sweaters, and a plethora of achingly cool handbags inspired by casino culture.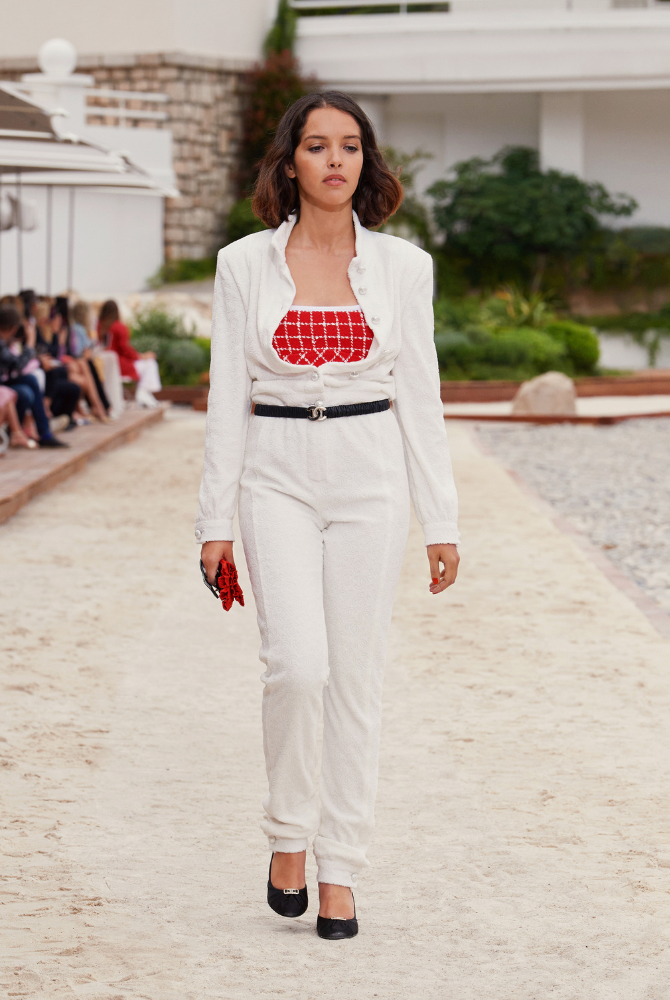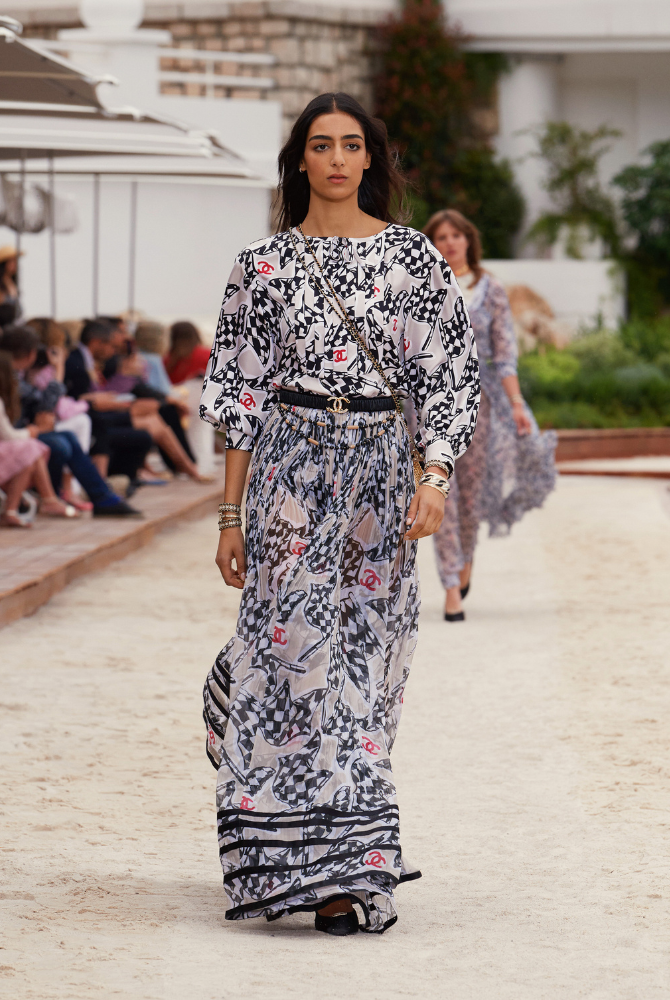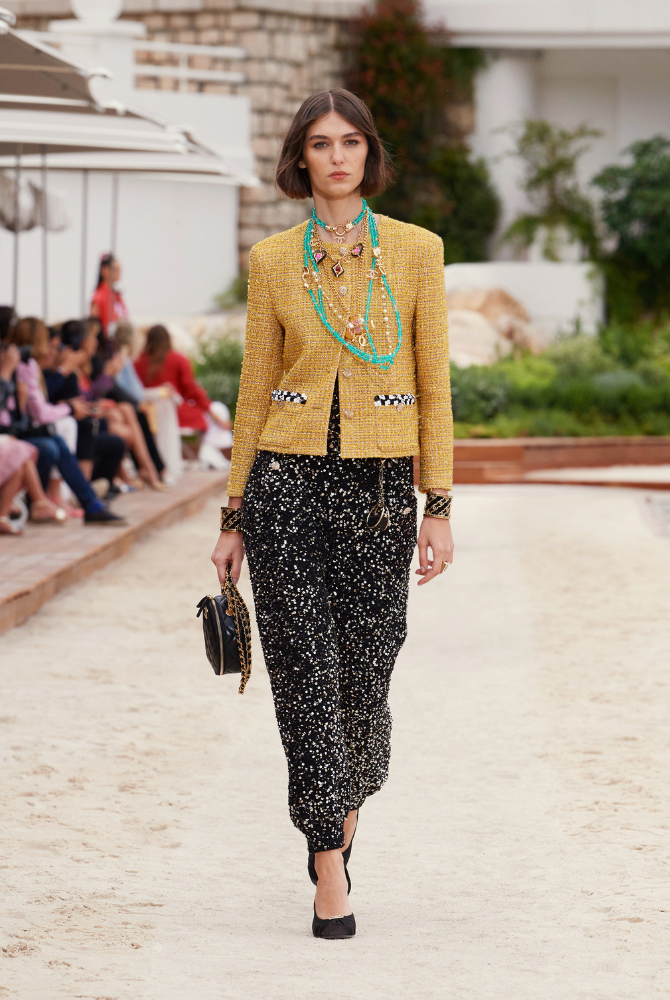 With a star-studded front row that included Kristen Stewart, Vanessa Paradis, Princess Caroline of Monaco and more, the runway had no shortage of Chanel runway fixtures Jill Cortleve, Mariam de Vinzelle and British-Moroccan model Nora Attal. One of the season's breakout stars, French-Algerian model Loli Bahia was also spotted on the runway, followed by French-Algerian actress Lyna Khoudri who made her runway debut in Monaco for Chanel.
"Monaco is inherent to the history of Chanel," recalls the Creative Director. "We have lived so many happy moments there."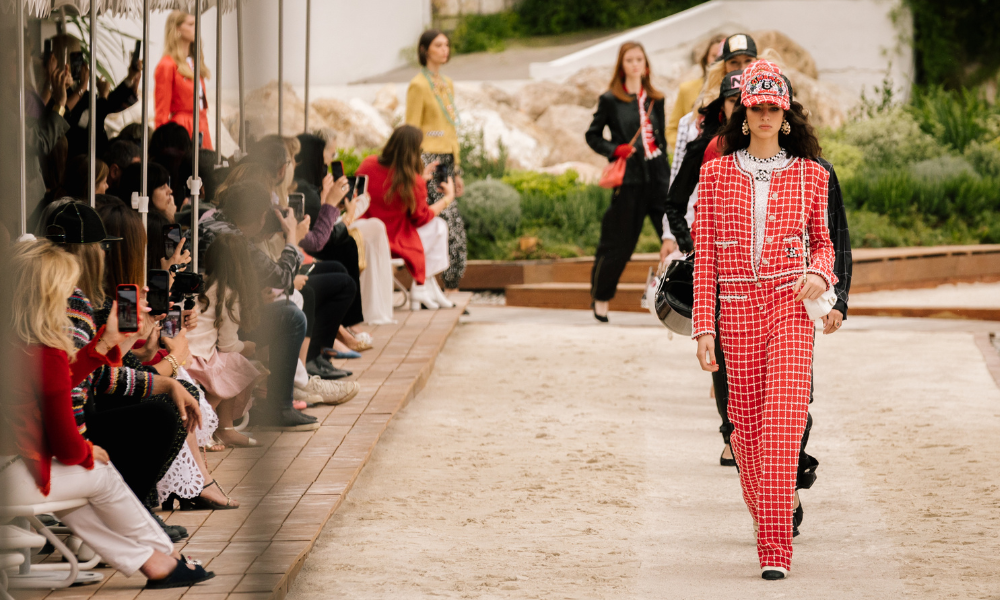 Also read: The CHANEL 22 Bag is the new object of desire.