If you're looking for trendy and timeless sneakers to front this summer, then look no further. Sneaker season is officially upon us and we've rounded-up five new kicks that will get you by, looking fly.
Louis Vuitton and Nike "Air Force 1"
Louis Vuitton has reimagined Nike's iconic 1982 sneaker, the "Air Force 1", transforming the cultural symbol into fashion's most authentic high-end sneaker. Marking the first time the "Air Force 1" is crafted outside of a Nike factory, the late Artistic Director Virgil Abloh combined unparalleled savoir-faire with the sneaker's classic codes – think the insignia and materials native to the Maison such as leather, crocodile, faux fur, PVC, and more.
First presented as part of Louis Vuitton's Spring-Summer 2022 Men's Collection, Louis Vuitton and Nike "Air Force 1" by Virgil Abloh will have have its very own exhibition running from May 21-31, taking place at the Greenpoint Terminal Warehouse in Brooklyn. The expansive showcase will highlight the creative dialogue between Nike and Louis Vuitton envisioned by the Maison's Men's Artistic Director Virgil Abloh for the Spring-Summer 2022 collection prior to his passing on November 28, 2021. With 47 editions of the Nike Air Force 1 sneaker created by Virgil Abloh in partnership with Nike for Louis Vuitton, each pair will be displayed in an immersive physical and virtual form, alongside a number of corresponding installations will take place around New York City and the world.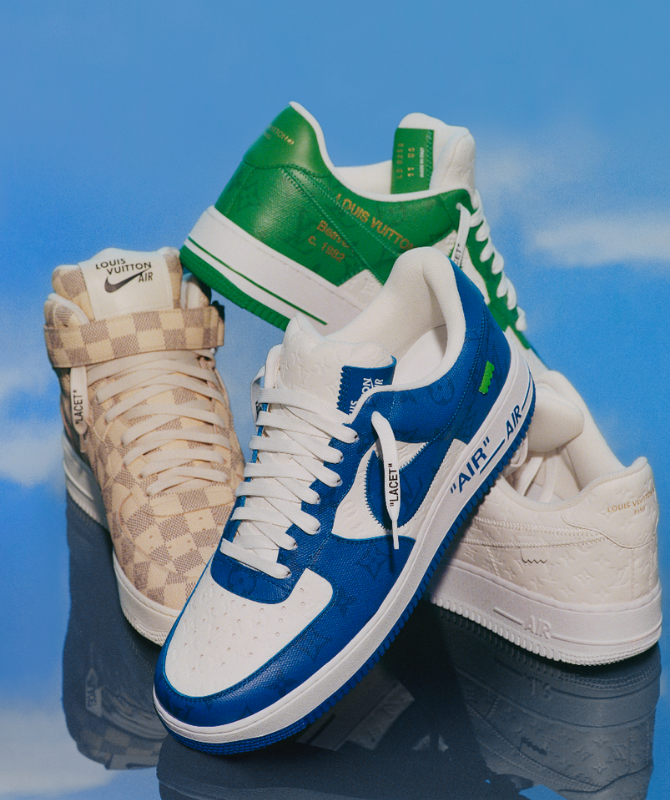 Givenchy's TK-360 Sneakers
This season, Givenchy is offering an avant-garde, statement-making men's fashion sneaker conceived by Creative Director Matthew M. Williams. The inspiration? It's Williams' "dream shoe" and was developed exclusively by Givenchy. An original, fully knitted piece produced using completely new, state-of-the-art technology, the TK-360 sneaker features a radical shape, bold lines and is available in classic black or white as well as seasonal shades of acid yellow, graphite gray, camel beige, navy, and light pink. It has now become an essential component of Givenchy's Pre-Fall 2022 collection.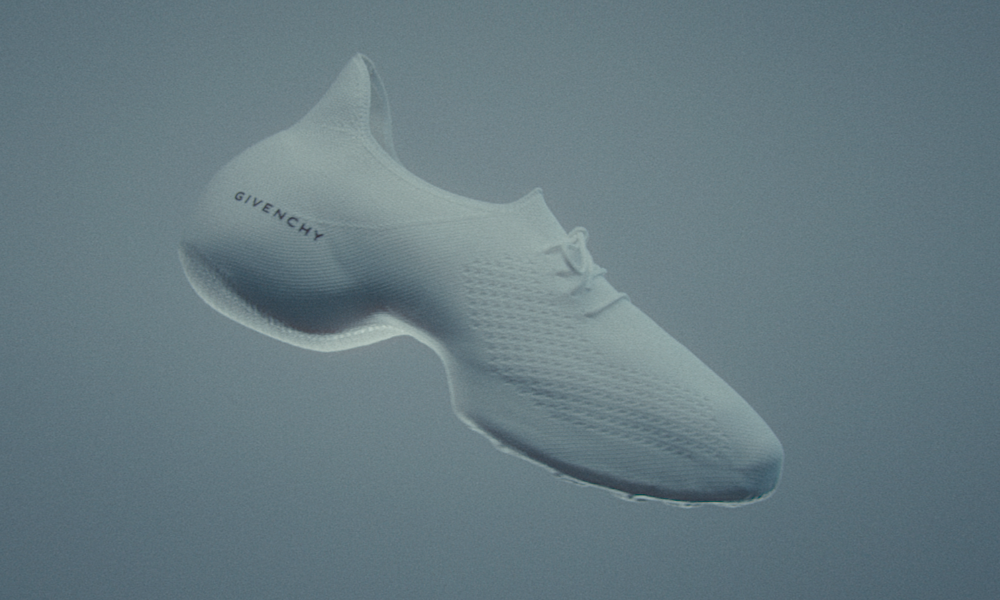 Dior's B29 Sneakers
For the summer, Dior's B29 sneaker is getting the ultimate makeover for the summer season. The new iteration of the statement sneaker continues to combine the modernity of rubber and reflective canvas with the elegance of leather and suede. To complete the pair of kicks, the B29 sneakers feature the Maison's iconic 'CD' initials, the oblique motif, a sportswear aesthetic and contrasting colours to further elevate its vintage look.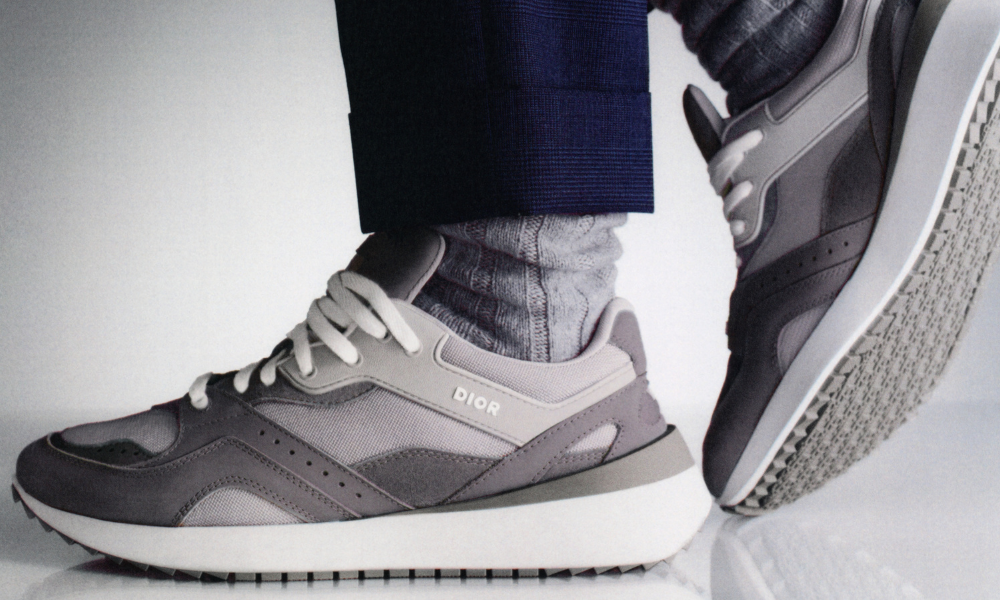 Dolce & Gabbana Airmaster
Dolce & Gabbana have revisited the iconic Daymaster sneaker to present a lighter, fitter pair of kicks characterised by strong contrasts of colours and materials. Titled the Airmaster, the contemporary and versatile new sneaker features futuristic details such as a 3D embroidered version of the DG crossover logo, aerodynamic with a chunky aesthetic, and a mid-sole characterised by an air bubble and multi-coloured rubber inlays. Its upper, made of suede and nylon inserts, is available in combined shades of colour such as white and orange, purple and yellow, pink and green.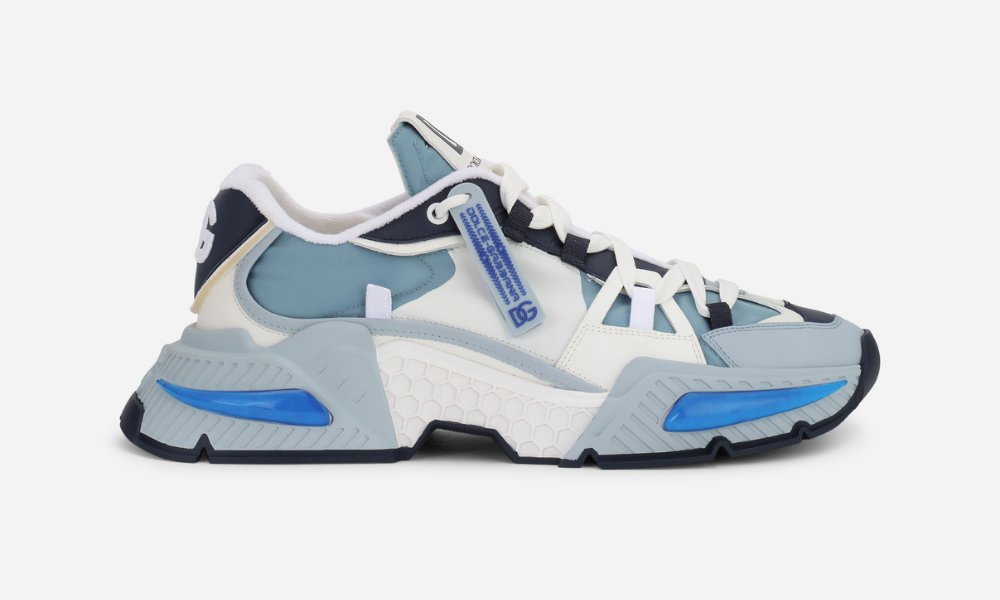 Alexander McQueen Sprint Runners
Alexander McQueen's unisex Sprint Runners are about to become the season's go-to pair of kicks. First introduced on the Spring/Summer '22 runway, the Sprint Runner is created in myriad iterations for the new season including a classic in all-white, all-black and black and white leather, as well as in canvas variations in bone, navy and red.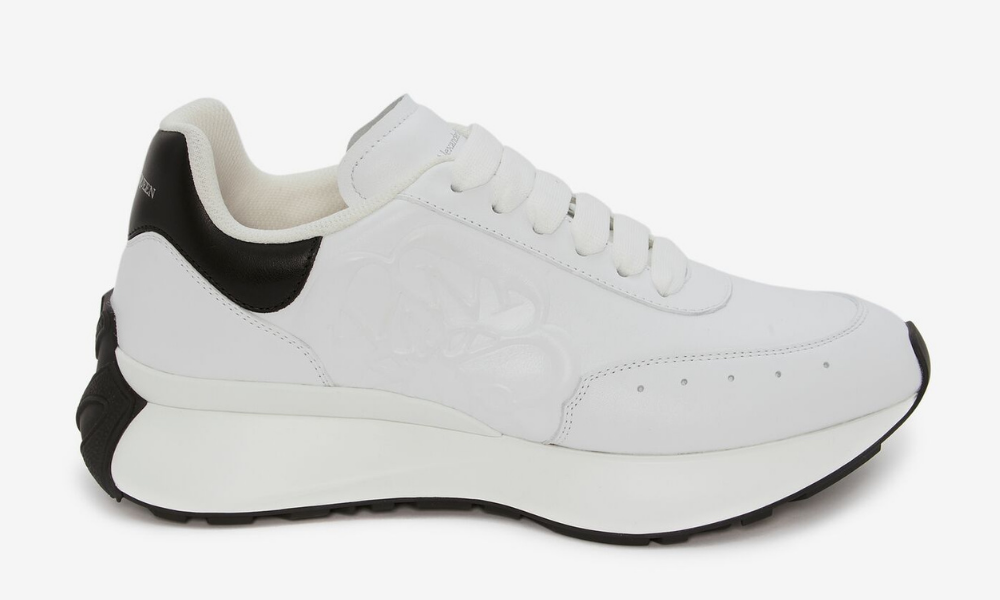 ALSO READ: DIOR'S SPRING 2023 COLLECTION IS A CROSS-GENERATIONAL EXPERIMENT.