My love for fashion started at a young age while I used to watch my mother get dressed in her favourite designer pieces. I used to sneak into her wardrobe and try on her high heels and adopted my love of fashion from her. I clearly remember the day I saw her wear this Thierry Mugler suit to my school parent's meeting visit and was in awe of how incredible it made her look. After graduating from high school, I moved to London to attend my dream university, The London College of Fashion, where I studied Fashion Management. I believe my knowledge of fashion and sense of style developed then and evolved during my time in London. The fashion and art scene was so inspiring – I would spend hours walking around the city, exploring different concept stores and visiting galleries where I learned so much about the history of the industry. One exhibition in particular, which inspires me to this day, was the Alexander Mcqueen exhibition that I visited at the V&A in 2016. The exhibit featured the designer's most iconic menswear and womenswear pieces throughout his celebrated career. The McQueen pieces displayed reflected his inspirations – from nature to historicism – and showed how the designer mastered combining art and technicality in his work.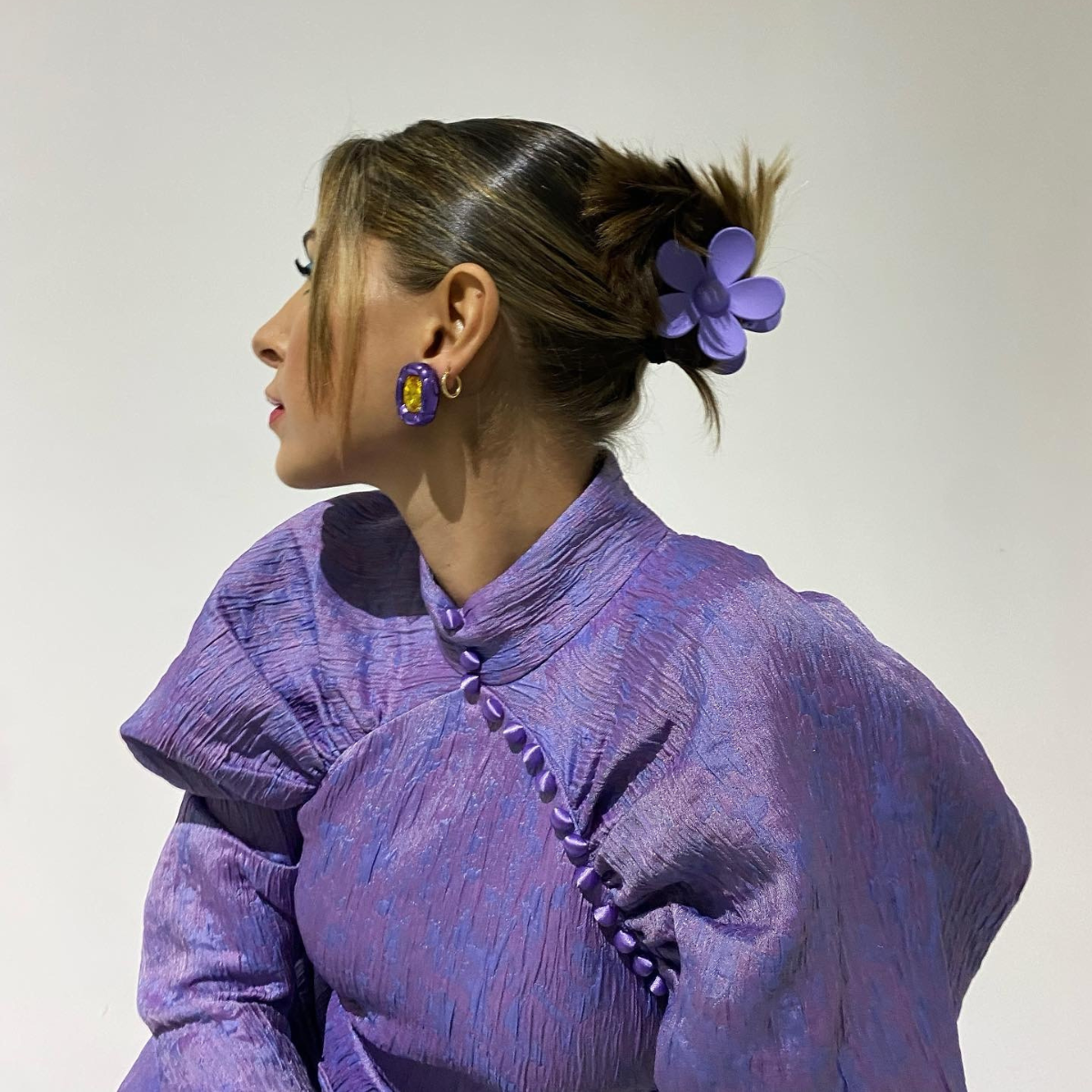 I believe to be successful in this industry, you have to be extremely proactive. During my third and final year of university, I was walking down South Molton Street one day and passed the iconic Browns Fashion boutique. They had the most eye-catching window display which immediately drew me in. The second I entered that store, I started dreaming of working there but had no idea how to begin the process or even ask how I could secure a role on the team. So I decided to go back home, work on my CV and try my luck the next day by giving it to someone at the store. Through my hard work and persistence, I managed to get my details sent through to a member of the Browns Fashion Studio Team and eventually got a call a week later to come in for an interview. I landed my first internship in their studio where I was assisting the styling team on shoots and created content for their website for two consecutive summers. This just shows you that taking a risk and trying your luck can help you secure opportunities that are life-changing. The best place for someone wanting to start a career in fashion is an internship and I strongly believe you have to be open to starting at the bottom to learn the foundations that then help you develop over the years.
I cannot stress enough how much value there is in taking some initiative. I always knew that fashion was the field I wanted to work in but I never knew I wanted to be a stylist until my friends and family highlighted that this was something I was naturally good at. They would constantly tell me that I had an eye for putting looks together yet I never really saw it for myself until I took the time to reflect – eventually realising that this career path was fulfilling and something I wanted to pursue.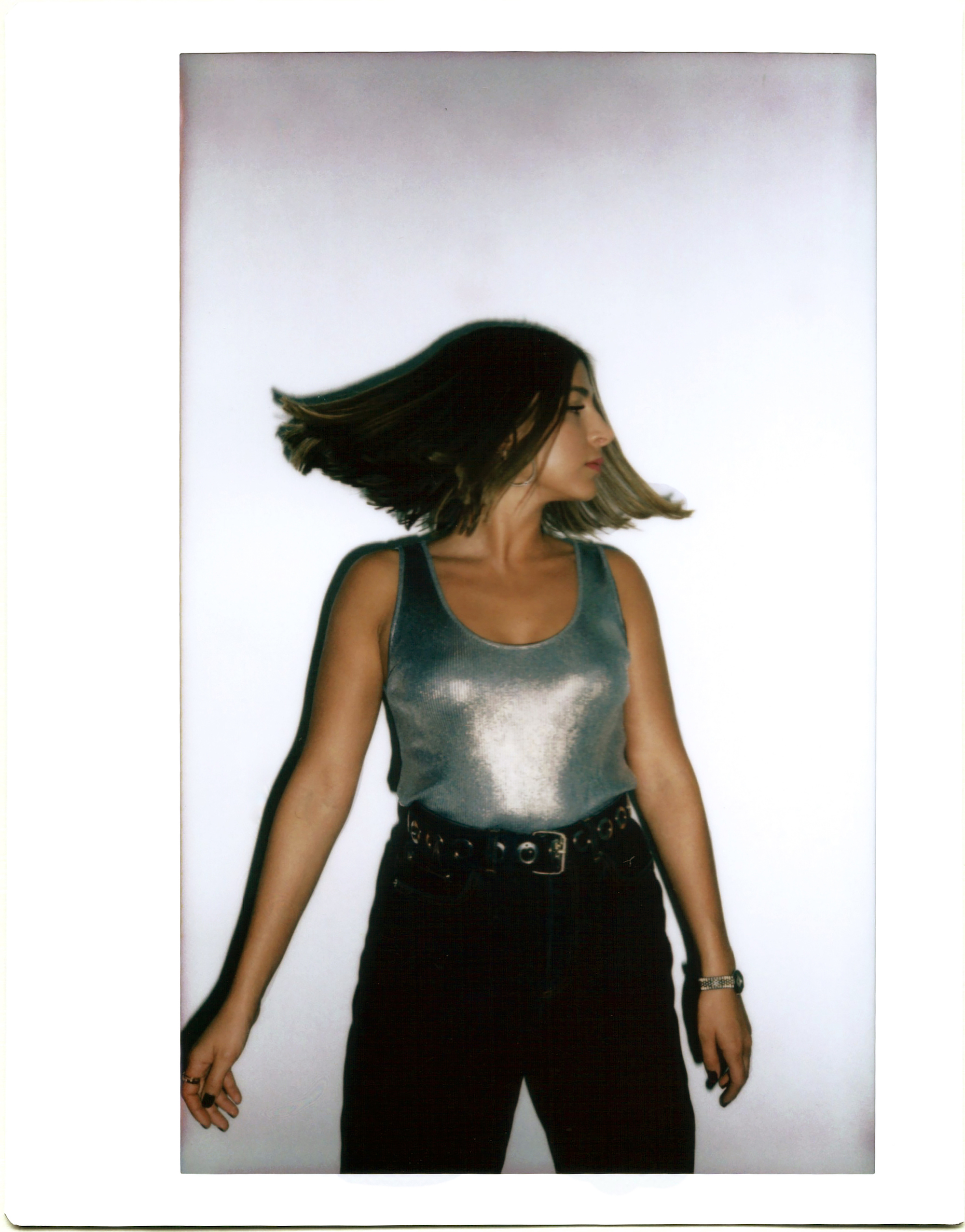 Learning the supporting tricks of the trade is also crucial. Creating a voice on social media is one of the best ways to build up a network and gain recognition in the fashion world – use it to share your thoughts, inspiration, personal style, and express your creative and editorial skills as a way to kick start your career in fashion. Use your networks to collaborate with other members of the creative community. For example, I had a friend who was a photographer when I first started learning how to use Instagram to act as a living mood board. I created a new Instagram page with my styling work along with a website and posted all the images we took; that's when my styling career began and a part of this helped me land my job as a Senior Private Client Stylist at FARFETCH. Go to events, big or small, to meet others from the same industry and see what else is happening out there. Finally, don't ever be afraid to step out of your comfort zone and be yourself.
I also feel that finding an area you can specialise in gives you a unique perspective of the industry. My love for vintage fashion stems back from that vivid memory of my mother wearing a Thierry Mugler suit in the early 2000s which she ended up giving away to my disappointment. Thankfully she didn't give all her special pieces away and kept some of them which were passed down to me. Not only are these pieces incredible moments in history but they are of excellent quality meaning I can enjoy wearing them for years to come. Vintage clothes have something in them; they are more than just old clothes. They hold many stories and memories, which makes them unique – I feel as If I am preserving a piece of fashion history. This is why I strongly believe that investing in one quality piece, rather than buying ten high street pieces, is always better because it is a sustainable effort which supports the industry and will last you a lifetime.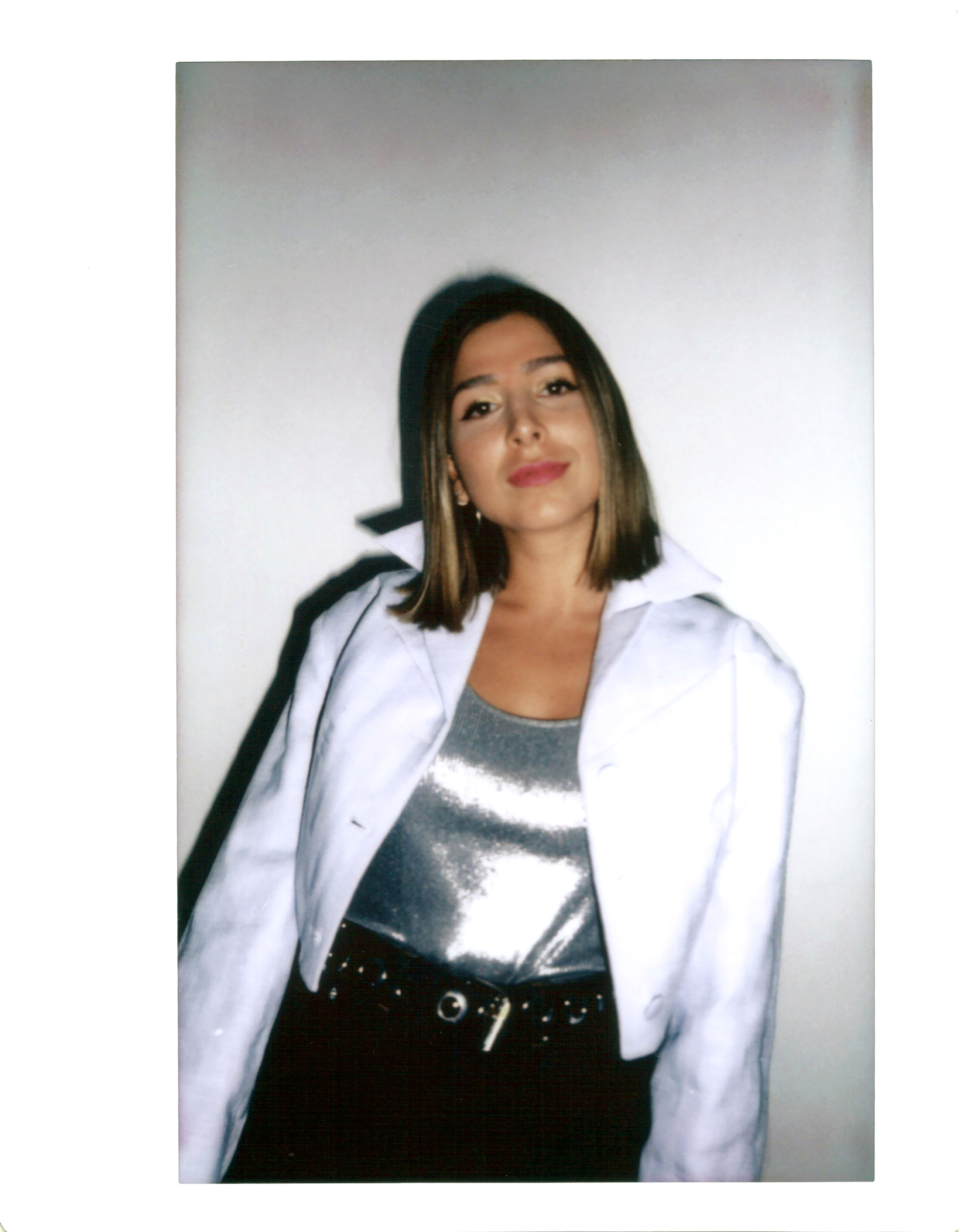 My first vintage piece was a 90's Versace twinset and is in excellent condition until now. My vintage collection has grown to be its biggest in the last four years since I joined FARFETCH. Being a Senior Private Client Stylist and shopping for clients makes me add things to my basket and shop even more. What I love about our Pre-Owned category at FARFETCH is the fact that you can find ultra-rare pieces from our vintage boutique partners all over the world. From Chanel Vanity cases, Susan Caplan Vintage, Jean-Paul Gaultier Signature mesh pieces, Dior signature saddle bags, and cool collaborations such as Louis Vuitton X Takashi Murakami – FARFETCH is definitely your go-to destination for Pre-owned and vintage.
A few of my must-have vintage pieces from FARFETCH to help you start your dream vintage collection. Styling vintage pieces together is a great way to uniquely express yourself because you know that no one else will be wearing them. Don't be afraid of mixing and matching prints, wearing colour and accessorising. There are no rules with me, just be you!
Lastly, it is important that I find ways to shop brands that make conscious shopping relatively effortless. At FARFETCH, we are on a mission to become the global platform for good in luxury fashion – empowering everyone to think, act and choose positively. Services like FARFETCH Second Life service help our customers extend the life of the pieces they buy. It's all part of what we call Positively FARFETCH​​. Launched in the Middle East towards the end of last year, the program enables consumers in the United Arab Emirates, Kuwait and Saudi Arabia to trade in their designer handbags for credit to be used towards future purchases on FARFETCH. FARFETCH customers can visit the easy-to-use site at FARFETCH.com to submit information and photographs of the bags they would like to sell.
These are reviewed by FARFETCH's partner who will then offer a price within two business days. If the price is accepted, the bag is sent for verification, free of charge. Once verified, FARFETCH immediately credits the consumer's account with the offered value, which they can use to purchase new items on FARFETCH.com. It's a key part of Positively FARFETCH, the company's mission to become the global platform for good in luxury fashion – empowering everyone they work with to think, act and choose positively.
Written by Lamia Dahmash, Senior Private Client Stylist at FARFETCH