When Kim Jones first revealed Dior's latest collaboration with Rimowa on the Spring/Summer '20 runway, we knew it was going to go global.
Both houses carry decades of tradition and exceptional savoir-faire, and now that they've officially joined forces to create a collection of suitcases, its designs are not only covetable, but extremely unique.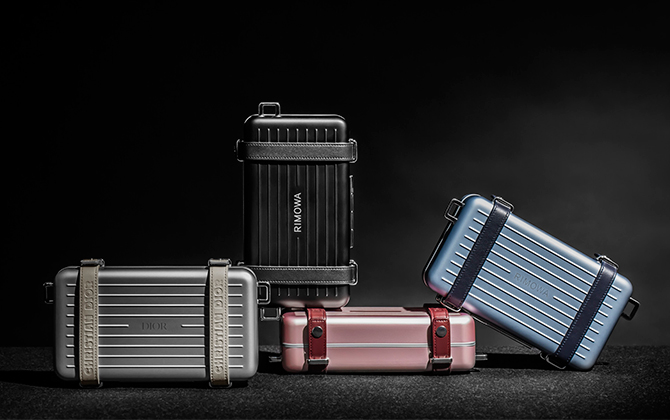 Crafted in Rimowa's atelier in Cologne, Dior's iconic oblique motif is reimagined into a material that is just as delicate as Rimowa's classic aluminium.
In order for the utmost smoothness of the maison's stamped print, plenty of precision and expertise had to go into creating the cabin, the trunk suitcases and the personal clutches.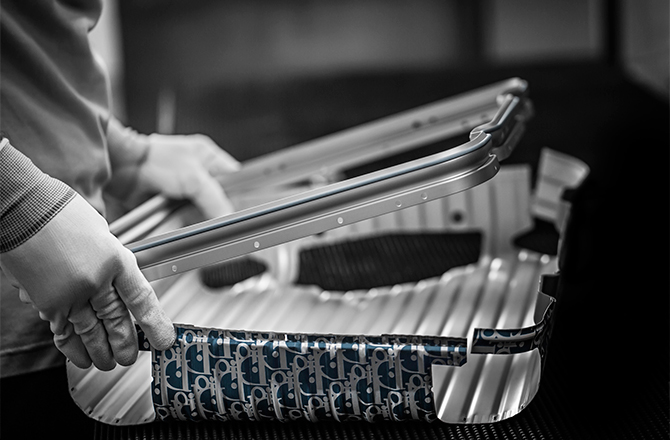 The ultimate travel companions come with excellence and will never leave you with a case of mistaken luggage identity.
The Rimowa x Dior capsule collection is now available in select Dior boutiques in the UAE, as well as in Rimowa's boutiques in The Dubai Mall and Mall of the Emirates.
Now, take a look at how long it took to create Dakota Fanning's Dior dress for the Golden Globes.