On February 2, an intriguing image surfaced which teased the possibilities of Kanye West and Rihanna touring together – no one has confirmed the news yet but it already has Twitter and Instagram buzzing with excitement…
After recently releasing her collaborative track FourFiveSeconds with Yeezy and Paul McCartney, as well as headlining DirectTV's pre-Super Bowl concert recently, it has now been revealed that Rihanna and Kanye West could be preparing to embark on a joint tour together this year.
The image below hints at the beginning of an incredible collaborative tour, and was sent to Complex by an "anonymous, reliable source close to the camps". If the rumours are true,  it will not be the first time RiRi's worked with West on tour – the 26-year-old Barbadian pop star opened for 'Ye during his Glow In The Dark Tour.
A joint tour could also mean that both their upcoming albums could come out in the same week, or perhaps even the same day?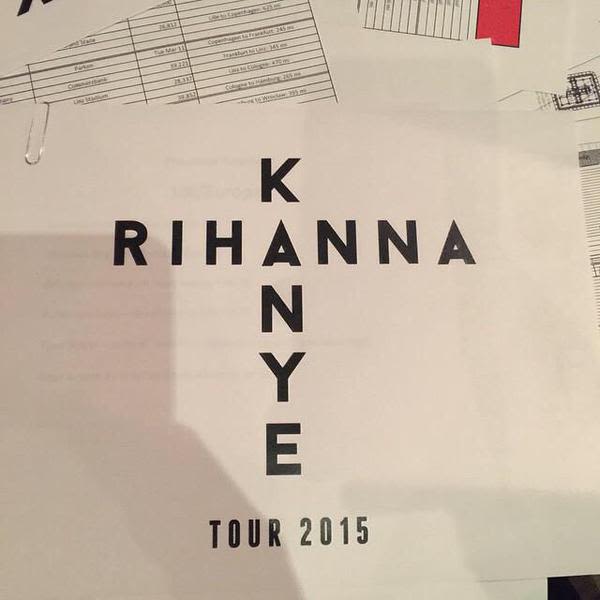 Stay tuned on Buro 24/7 Middle East for more news...