Jonathan Anderson first introduced the tradition of Loewe books in 2014 and every time, each limited-edition publication comes in a total of 1,200 made available. Now, Publication #30 is officially out and what better way to celebrate the big 3-0 other than with Kaia Gerber.
Continuing his long-standing collaboration with Japanese photographer Fumiko Imano, the Creative Director tapped Imano to capture the brand's Spring/Summer 2020 collection and the imagery is stunning.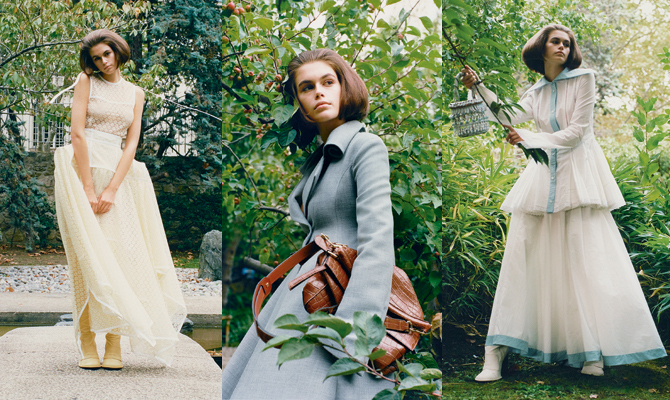 Gerber is beautifully captured on the serene grounds of the Peace Garden at Maison de l'UNESCO, Paris. In case you needed a little history of the stunning backdrop, Japanese-American sculptor Isamu Noguchi designed it in the late 1950s. The aim of the location was to lead a feeling of meditative calm with its ceremonial features, stone sculptures and bamboo, plum and magnolia trees lining streams and lily-ponds in Zen-arrangements.
For the purpose of the publication, Noguchi's garden is considered a Kabuki theatre stage where Gerber fronts the newest silhouettes from the brand's Spring/Summer '20 offerings. The photographer's imaginary twin (who is a self-portrait pasted into the image and gives the appearance of Imano having a double), is also captured in the garden alongside Gerber.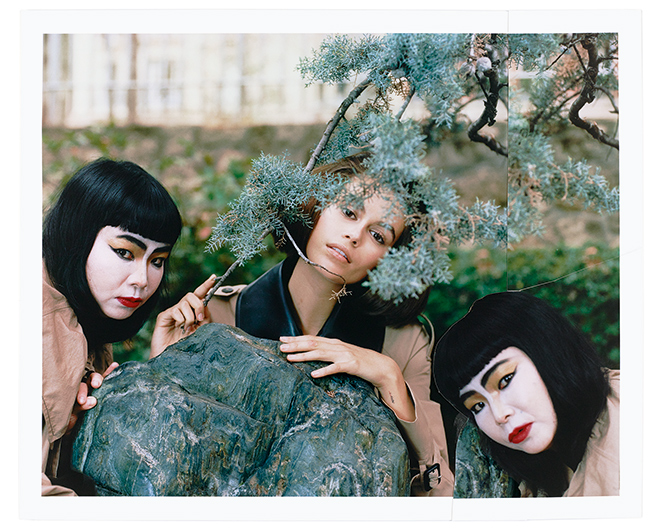 To complete the overall look of the publication, stylist Benjamin Bruno, hairstylist Simone Mason and makeup artist Pat McGrath came together to transform Fumiko and her twin into aragoto villains, while Kaia Gerber plays the naïf.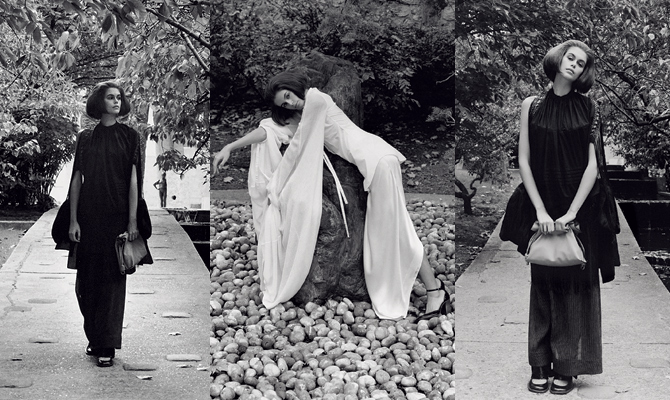 A digital edition is available to download through iTunes.
Now, discover why you need to lust after these magpie bags (Loewe included).