Piaget welcomes a new chapter in its Design Competition – an initiative that revives its design principles rooted in heritage through mentoring and fostering of local talent. Yet again, the competition took place in Madrasat Addeera in AlUla and came to end with eleven students taking part in the challenge where they were invited to design a pendant, earrings, bracelet and a ring inspired by AlUla's unique landscape and heritage sites, all whilst using Piaget's expertise in jewellery design and craftsmanship.
Highlighting the artisanal talent of Saudi Arabia's next generation of creatives, each of the students received ongoing mentoring by Piaget's creative director; Madame Stephanie Sivriere and from professors from HEAD – Genève, as well as being paired with students from HEAD – Genève, who provided additional mentoring throughout the design process to help take their skills and designs to the next level.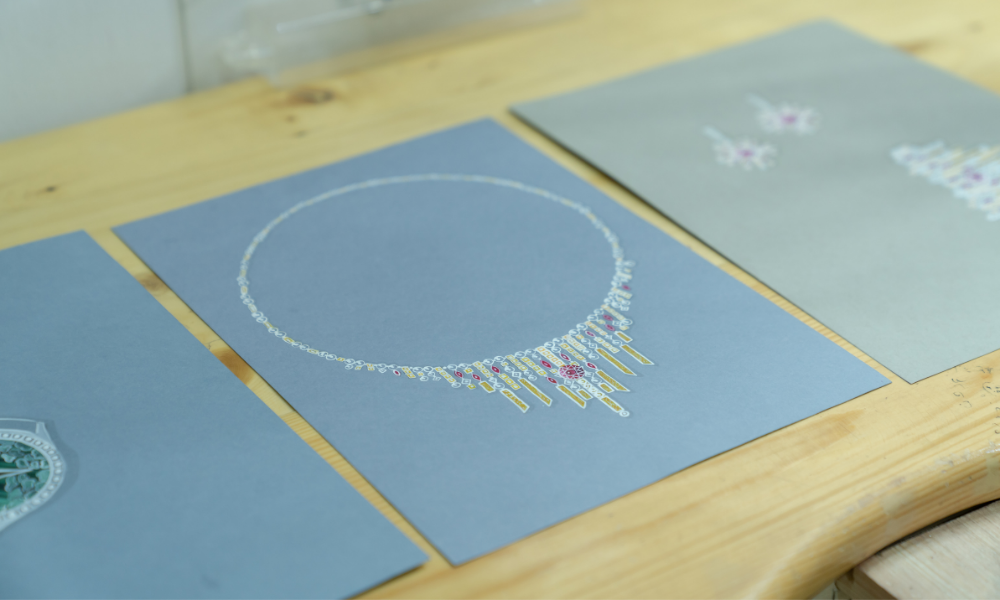 Now, the winners of the competition have been announced, with the top three slots going to women.
Chosen for their poetic sense of design, for demonstrating the skills learned throughout the mentoring process, and for the quality in which their creations reflected the natural beauty and landscape of AlUla, the winning entries include Aeshah Mousa Alshallali, Ruba Hamzah Abu Alhasan and Reem Aziz Alanzi.
In first place, Alshallali was praised for her sense of storytelling through design, and the way in which she formed a representation of strength, life and harmony in the terrain of AlUla Mountains through her work. Abu Alhasan came in second place for her graphic, contemporary interpretation of iconic palm trees, whilst Alanzi, in third place, was praised in particular for the technical skill displayed through the submission, with an exceptional take on texture.
The Design Competition is an inspiring platform that celebrates the beauty, and further cultivate the creative spirit of AlUla and Saudi Arabia.