So, is attending art shows in your pyjamas kind of cool!? Or not at all! How about that physical priceless experience?

The whole holy engagement of our five senses; the great indulgence into the smell of history, where the fragrance of oil/acrylic takes you back to the sweaty nights, the peak of creativity, the essence of the colours may be infused with happy or sad tears! The sight: the camera nor the screen can capture what the eye can see, perceive, absorb and imagine! Even the ear; how many times you looked at an art piece and you hear a noise, a melody, a scream, a cry, a laugh, or a wave? When you feel a work of art, its texture is a voyage to another level, as if you can sense the blood flow infused with your own. You and the art become one entity!

Have you seen "Watermelons" by Frida Kahlo? Can't you just taste it, feel it, entice in the redness of it during a long summer night? As much as this image shows you, nothing comes close to the details and vibrancy of colours that you see in live presence.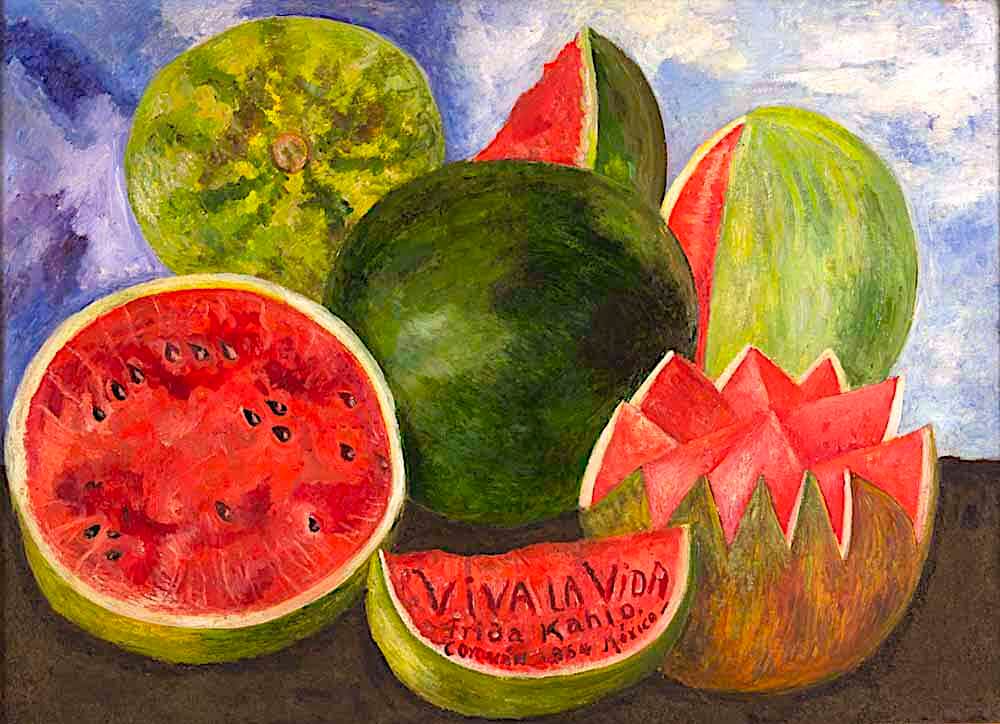 Imagine if all your senses are triggered in a second whilst looking at a painting? What happens to your mind after? That's your 6th sense! The entire universe in your mind, in your system, the perspective! It's a holy experience!

Let's not forget being in the presence of an art society and inside a space that offers the perfect lighting and atmosphere to enhance your experience. What about the experience of scale!? How can you relate to a sculpture or mixed media painting if you can't witness the effect firsthand?

One day we are inside a gallery engulfed with art, the next day a pandemic struck! We became deprived of these artistic and physical experiences!
Instead, we began gathering around our screens for news, or in solidarity with friends and family or even for the little meaningless instances that became meaningful. The pandemic isolated us together and in came the paradox and the outburst of the online presence of art!

I used to have exhibitions at least twice a year either internationally or locally but since the pandemic, I have been collaborating virtually with galleries and platforms. Is it the same? No! But it is the way forward to sustain and develop stronger roots and for continuation in a world where there are now limits on what we can and can't do. With the global lockdown, organizations and creatives had to turn to the internet to provide access to exhibits, events, fundraisers, and education. Within this hinge, they found a silver lining. To spread awareness and messages of hope to the world, me, and almost every artist took self-expression and elevated it to new levels that reach today's pace.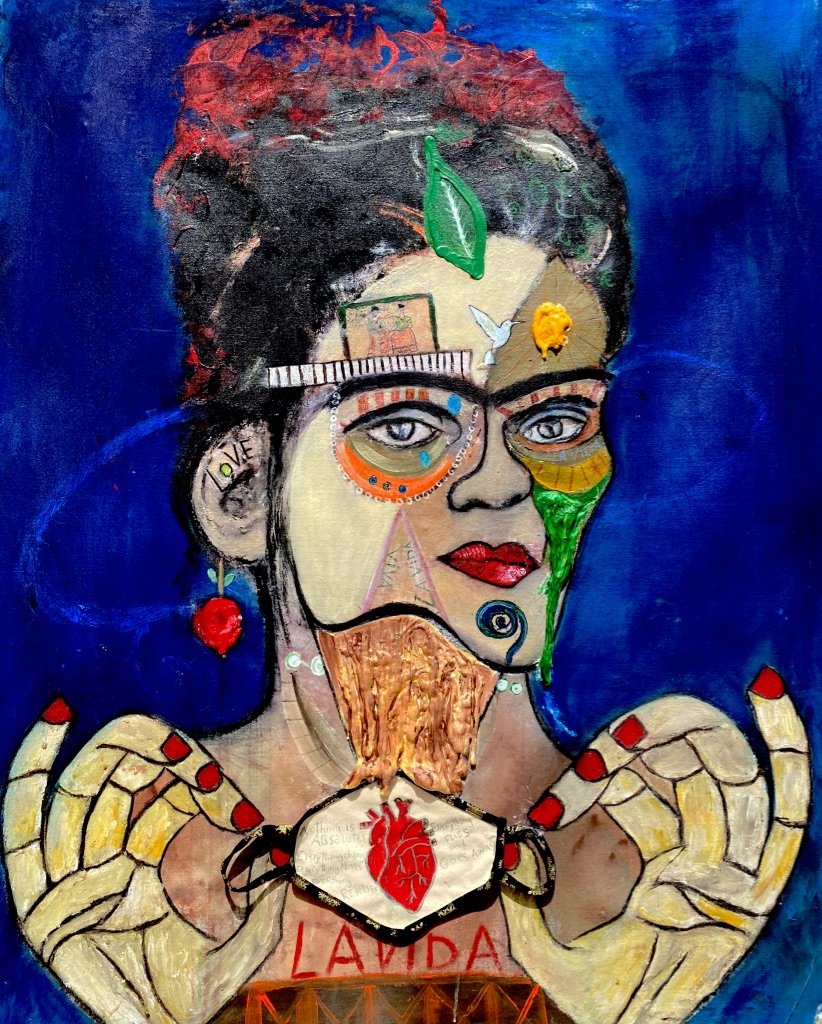 On a happier and more positive note, my new series was born during the pandemic titled "Distorted Reality".

In this chapter, I expressed how the pandemic has made me realize that we all live in our twisted truth, where our views and outlook on life are all out of the world and reality that we live in. On that, the famous Banksy published a series of pictures showing rats causing chaos in a bathroom during the coronavirus lockdown and captioned it: "My wife hates it when I work from home."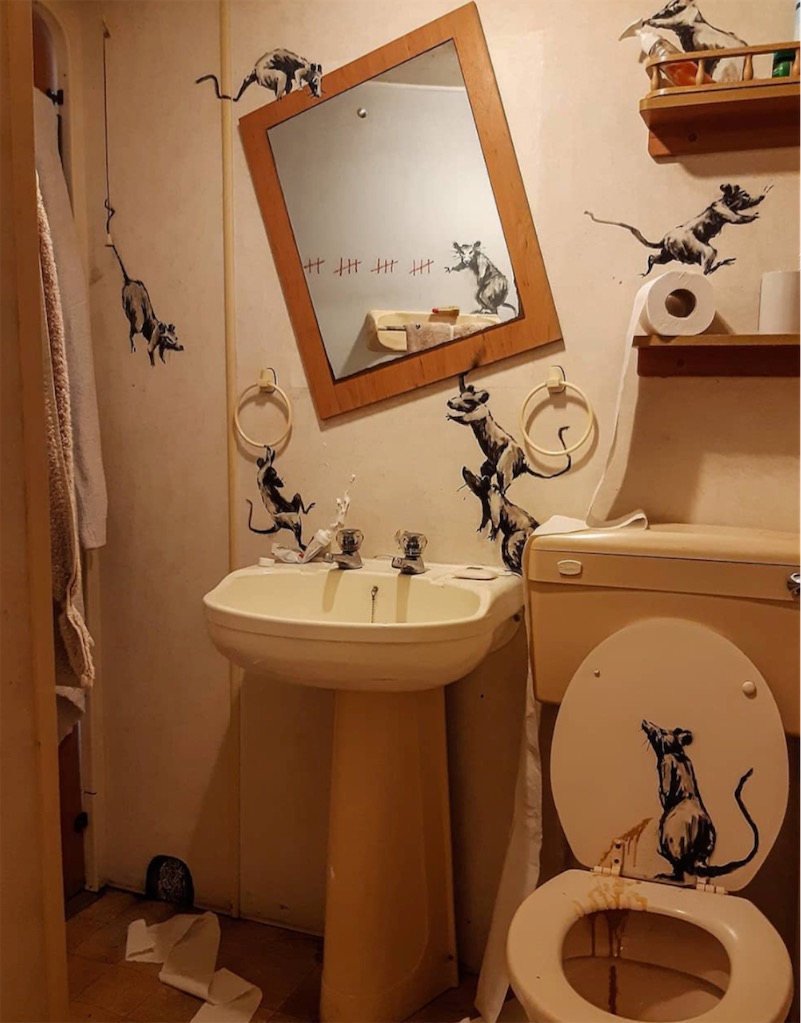 As you can see, the pandemic brought out a stream of new schemes launched by artists urging people to make art at home and share their lockdown creations online. COVID forced the art world to move past traditional forms and adapt to a digital community Even Art Basel brought its exclusive art fair online.

Moreover, social media has been bringing communities together for years. So, it was only natural that when doors closed, art groups focused on their online presence. COVID made gallery visits, fair visits and studio visits impossible. So, collectors had to turn to new opportunities to discover artists and their work, either by studio tours, online videos, streaming live events, and hashtags like #MuseumFromHome or #CovidArtMuseum.
There is no replacing the experience of viewing art in person and that will not change. People want to be around other collectors, curators, and experts. The public is hungry for in-person events to learn and patronize the arts, together.
But the question remains? Will it go back to the old reality? Will the fear of COVID linger indefinitely? Yes, we will always crave the physical art experience, yet crowds and queues for big art fairs may be a thing of the past. Engaging with art will now be achieved on a much smaller scale, private viewings, intimate involvement, and a new adaptation! This is the new scene, we adapt.

What happened in the past? What can we learn from the art of past pandemics?

The scars of illnesses throughout history are still visible today. Artists have often tried to make sense of the random destruction brought by plagues. Their interpretation of the horrors they witnessed has changed radically over time, but what has remained constant is the artist's desire to capture the essence of an epidemic. Through these artworks, they have recast the plague as something not quite as vague, unknowable, or terrifying. Through their creativity, artists have wrestled with questions about the fragility of life, the relationship to the divine, as well as the role of caregivers. Today, at the time of Covid-19, these historical images offer us a chance to reflect on these questions, and to ask our own.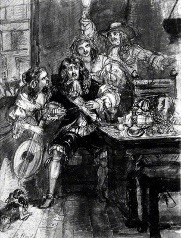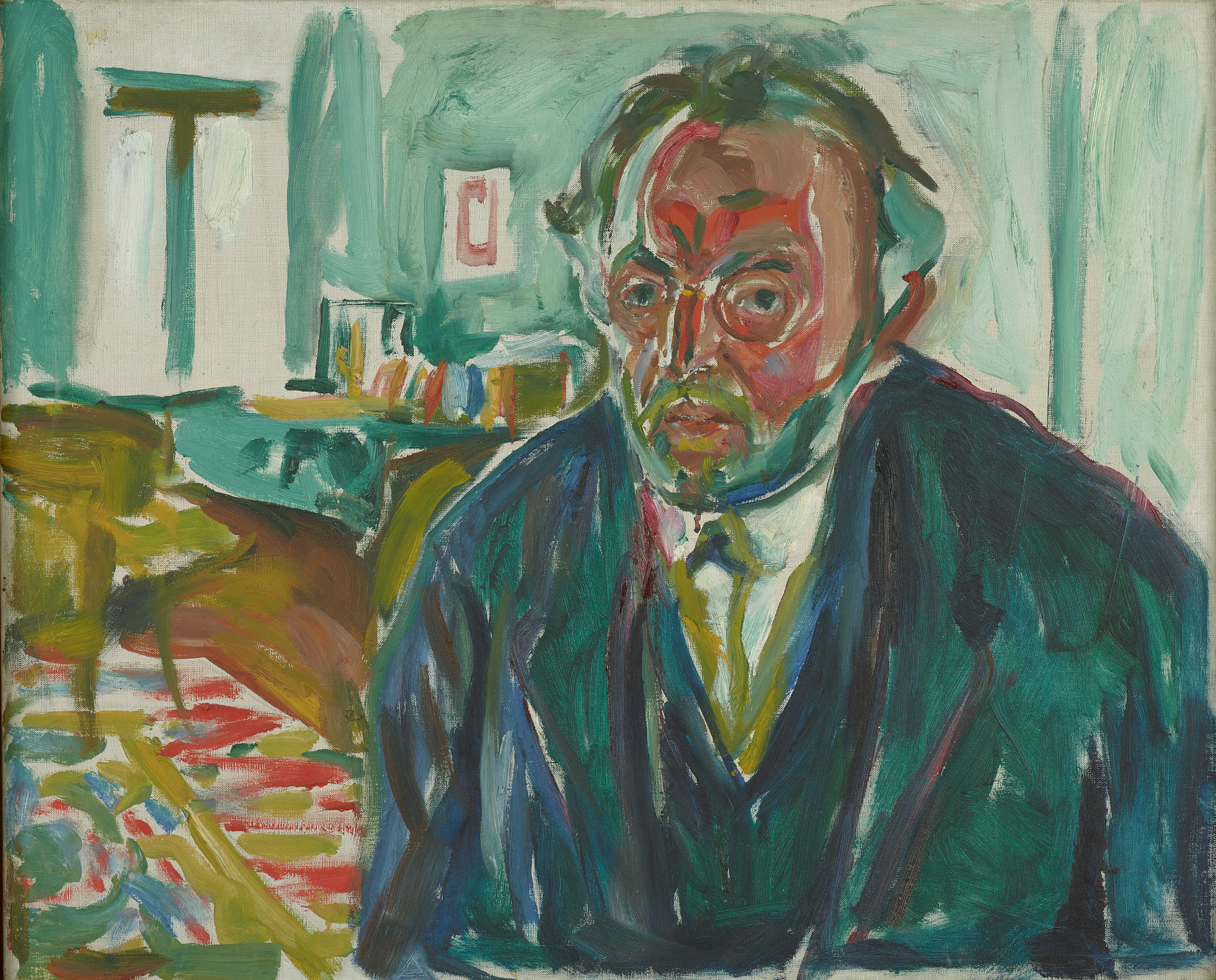 Art history helps us too. In that spirit, a quick survey of Art UK shows us that seventeenth-century physicians understood the importance of protecting themselves from contagion.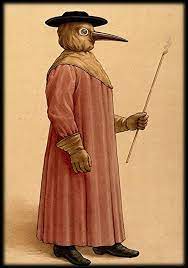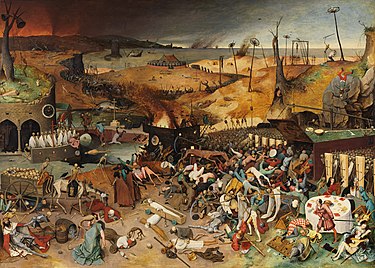 Egon Schiele was one of the great artists who died from the Spanish flu. "The Family" was unfinished at the time of Schiele's death and was initially titled "Squatting Couple".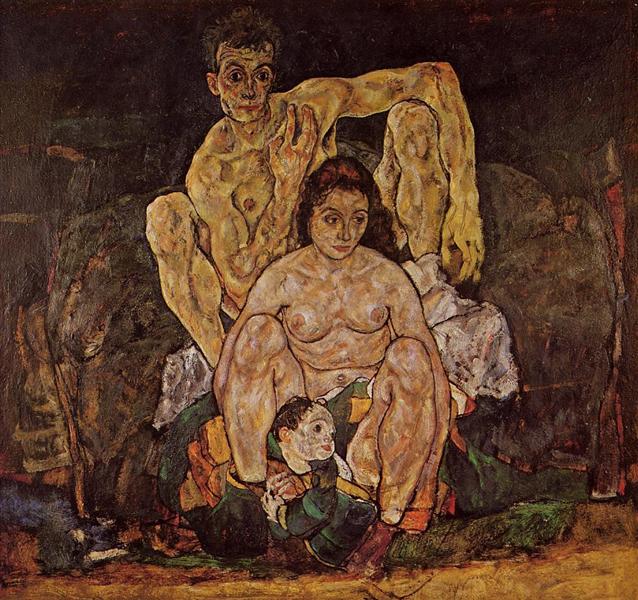 Today we ask: What will change in the art world post-COVID?

I repeat the famous quote by Frida Kahlo: "Nothing is absolute. Everything changes, everything moves, everything revolves, everything flies and goes away".

So again, everything evolves, and the art will survive every stroke and every colour of life! Without art, the world is left bland, tasteless, and grey. Art in all its forms and through all its phases have rendered life into colours. Till eternity we do art and Art will keep us eternal!
#VivaVivaElArte