Master Perfumer Jacques Cavallier Belletrud looks to the region once again for his latest olfactory journey...
Louis Vuitton's Master Perfumer Jacques Cavallier Belletrud has always been fond of the Middle East. His love for the region has been obviously translated in his creations for the Maison following Ombre Nomade, Les Sables Roses and Nuit de Feu. And his latest fragrance is further proof that he continues to be inspired by the olfactory culture of the Middle East.

Enter Pur Oud, the newest scent to join Louis Vuitton's coveted lineup of fragrances. Offering the purest expression of oud, an absolute ingredient, the composition of the new scent is made up of three ingredients. "I wanted to offer enthusiasts the chance to smell true oud, which is rare, without altering the scent with additional notes and instead, letting it express itself on its own," explains the Master Perfumer.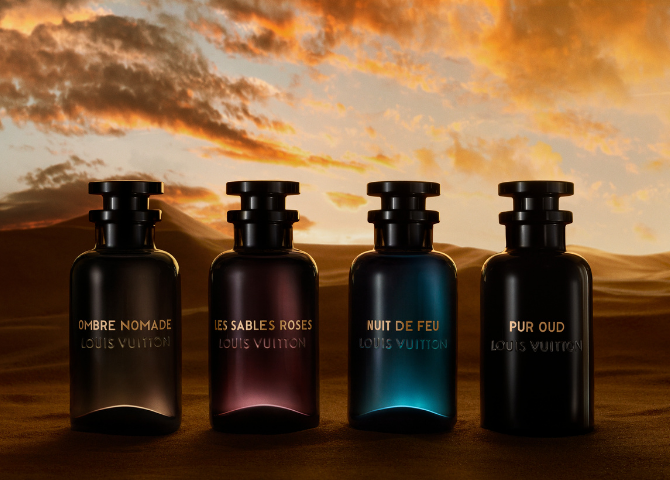 To further exalt the beauty of oud, the fragrance was gently softened by adding two white musks: fruity Helvetolide and cottony Ambrettolide. A true tribute to the Middle East, Pur Oud is as distinctive as it is rare. Whether you leave it as a base before you layer your other fragrances or wear it alone, its trail will truly leave a sense of richness, simplicity and an element of surprise. 

The fragrance will be available at select Louis Vuitton stores from April 1, 2021. 

Now, discover Louis Vuitton's exceptional high jewellery pieces.